PRIYA SUSHEELA KVAM
Associate Director, Strategic Partnerships and Initiatives
Linkedin
Twitter Priya@letsbreakthrough.org
Priya is a feminist storyteller and partnership builder with a passion for strengthening the diversity and inclusivity of activist spaces. She leads Breakthrough's creative partnerships and initiatives across the U.S. and globally, with the goal of amplifying under-represented voices and driving radical social and political change. Before joining Breakthrough, she led fundraising efforts for The B Team, a collective of business leaders taking action on climate change, corruption and human rights. Priya holds a master's degree in gender and international development from the London School of Economics and Political Science and is trained in feminist approaches to program evaluation and learning.
In her spare time, Priya runs Women's Wire, a weekly feminist newsletter and blog. She is a classically trained soprano, and is more than a little obsessed with chocolate desserts.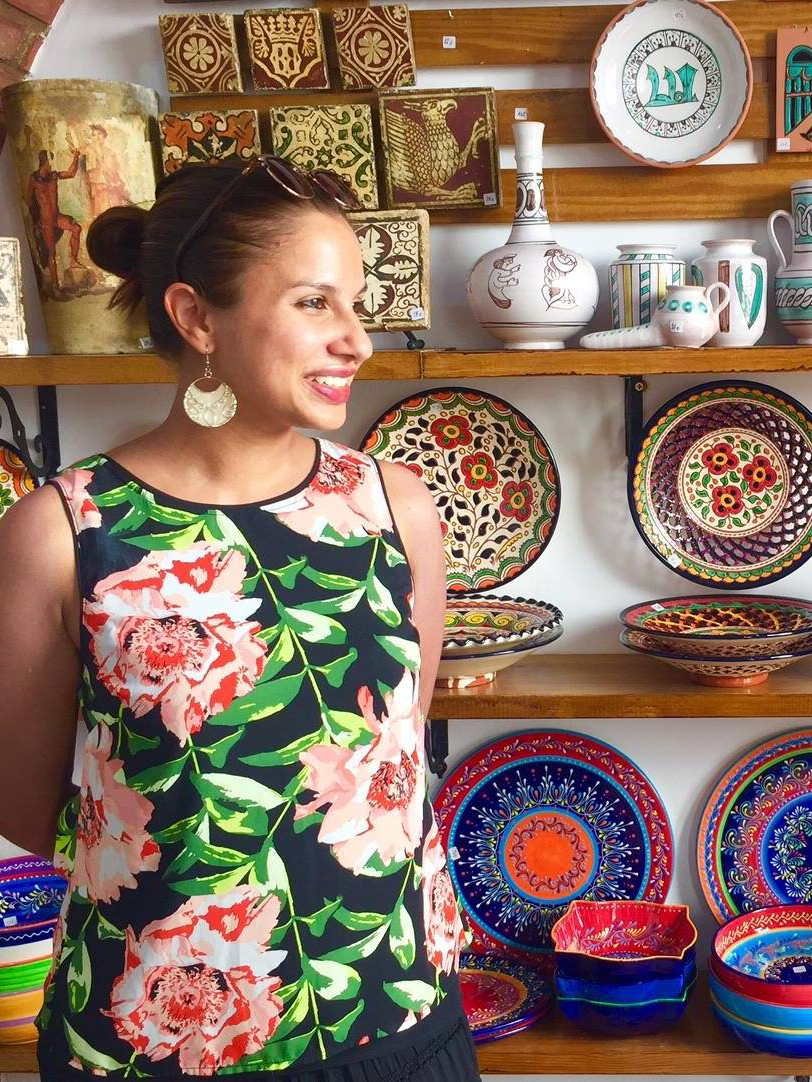 PRIYA SUSHEELA KVAM
Associate Director, Strategic Partnerships and Initiatives
LIDER RESTREPO DELGADO
Development and Operations Associate
Líder has played many roles at Breakthrough in just about every corner of the organization. Currently, Líder helps to implement development and operational strategies. His day to day includes all things fundraising, stewardship, database management, events, and office administration.
Líder is an organizer and storyteller living in Brooklyn. He has experience organizing around healthcare, antiracism, climate justice, reproductive justice, and migrant justice. When he's not being an activist, he loves to hike, camp, and go on long bike rides. He also enjoys designing tabletop games, writing poetry, and eating very spicy food from around the world.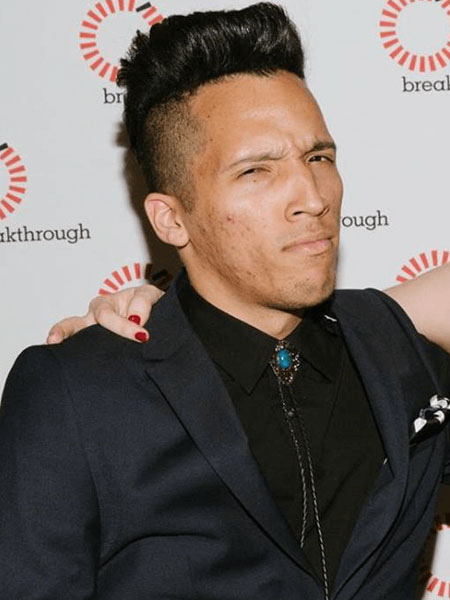 LIDER RESTREPO DELGADO
Development and Operations Associate

MARC SOKOL
Chief Operating Officer
Marc is a senior executive with 25 years of global and national nonprofit experience who knows how to align organizational talent, values, cultures, strategies, departments, and resources for maximum success and delivery on mission. Based in Breakthrough's U.S. office, Marc manages people, finances, operations, resource mobilization, and business development, working with both institutional funders and major donors. He also oversees program activities, ensuring alignment with immediate goals and long term strategy.  During his ten-plus year tenure, Marc was part of the small leadership team that designed and implemented the structures and systems that transformed the organization from a small venture into a 100+-person global organization. Marc also serves as Secretary of Let's Breakthrough, Inc.
Marc serves on the Board of UHAI-EASHRI USA, the U.S. affiliate of UHAI-EASHRI, an activist-led indigenous fund based in Nairobi, Kenya, working on LGBTI, people living with HIV, and sex worker rights in eight African countries.
Prior to joining Breakthrough, Marc was VP for Business Development and acting COO of a national school reform organization. Marc designed the staff and operation systems, programs, and budgets, growing the organization to 100 trainers delivering 4,500 training days yearly. His nationally-replicated Architectural Youth Program received numerous awards and won multi-year funding from the National Endowment for the Arts. As a member of Visual AIDS for the Arts, he helped produce the World AIDS Day tribute "Night without Light."
Marc is a huge fan of travel, both recreational (he has visited more than 50 countries) and time (Doctor Who).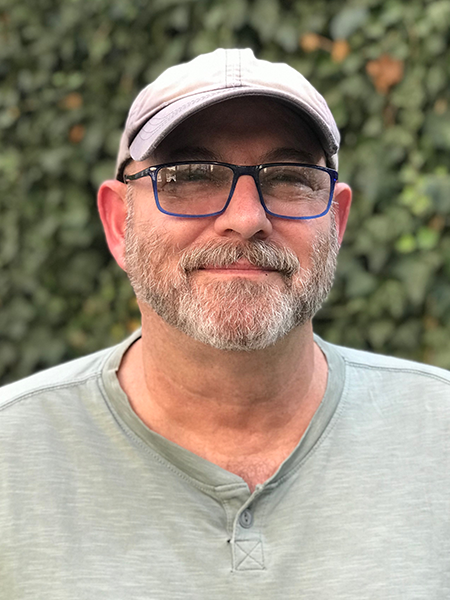 MARC SOKOL
Chief Operating Officer

MARLA SWANSON
Director of Institutional Giving and Philanthropic Partnerships
For over 20 years, Marla Swanson has worked hand in hand with a multitude of nonprofit and philanthropic partners across the globe to build and fund movements, amplify voices, and catalyze change.
Based in Seattle, Marla works with nonprofit organizations providing expertise and strategic counsel on institutional funding, engagement, and strategic communications. As Director of Institutional Giving and Philanthropic Partnerships for Breakthrough, Marla manages a portfolio of foundation donors and prospects to advance Breakthrough's work in the U.S. and globally.
Prior to this, as Senior Program Officer for the International Women's Rights Program at the Open Society Foundations based in New York, Marla worked with women's and human rights NGOs, fellow funders, networks, and movements around the world. During her 12 year tenure, she successfully built and managed strong, diverse grantmaking and programmatic portfolios, with a particular focus on increasing women's access to justice, building leadership and movements, and ending gender-based discrimination and violence.
Marla holds a MA in International Policy Studies from the Monterey Institute of International Studies with certificates in Public Administration and Gender and Development. From 1994-1998, she lived, worked and traveled widely in the former Soviet Union/Central and Eastern Europe region, including serving as a Peace Corps Volunteer in rural Central Asia.
In her free time, she enjoys embarking on new adventures with her husband and daughter, and partaking in outdoor activities in the Pacific Northwest.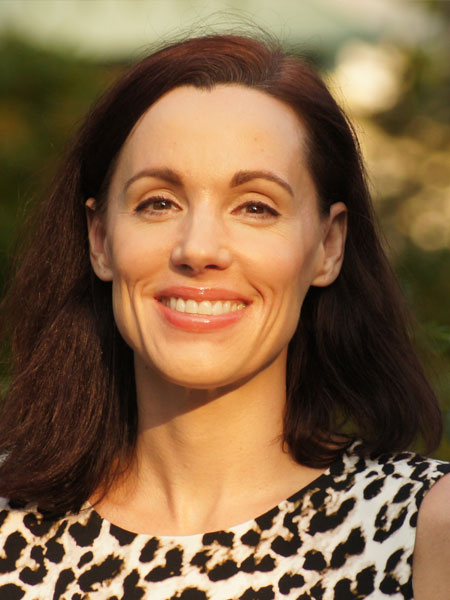 MARLA SWANSON
Director of Institutional Giving and Philanthropic Partnerships
HARI ZIYAD
Content Strategist
As Content Strategist, Hari Ziyad is responsible for building and engaging Breakthrough audiences across social media, producing content to promote initiatives, and assisting with the formulation of the Breakthrough voice.
They are also a screenwriter, journalist, the author of Black Boy Out of Time (upcoming 2021), and the creator of the digital publication RaceBaitr. Previously, Hari was the managing editor of the Black Youth Project, and a script consultant on the television series David Makes Man. Their work is informed by a passion for storytelling and wrestling with identity as a Black, queer, non-binary child of Muslim and Hindu parents, who was born and raised in Cleveland, OH.
Hari spends their all-too-rare free time trying to get their friends to give the latest generation of RnB starlets a chance and attempting to entertain their always very unbothered pitbull mix, Khione.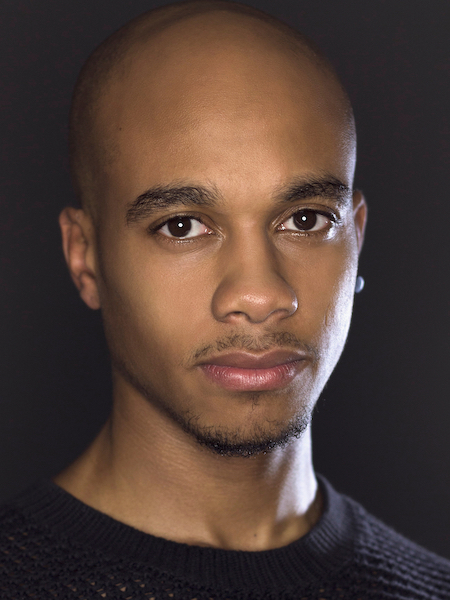 HARI ZIYAD
Content Strategist
MONI VARGAS
Creative Director of Programs and Strategy
Moni is an Emmy-nominated filmmaker and multidisciplinary artist with a practice in music, theater and photography who believes in the power of broad representation in media, art and storytelling as tools for social change. As a graduate of American University's School of International Service, joining the Breakthrough team as the Creative Director of Programs and Strategy is the perfect opportunity to merge her passion for the arts and culture change.
Moni has directed an array of music videos, short documentaries, commercials, educational content featuring Queen Latifah as well as the pilot episodes of Jada Pinkett Smith's Red Table Talk. Her screenwriting serves as an extension of her multiracial background and interests in the intersectionality of social and racial justice, mental health, immigrant, LGBTQIA and women's rights. "Audrey's Poem," a short narrative film she wrote, produced and directed, tells a mother-daughter story of healing from abuse through poetry and is included in Big Little Girls, a DVD and streaming film anthology.
She is the co-founder of Nuyorktricity, a production company based in Los Angeles and Friends We Love, a platform consisting of media workshops, experiential events and a short doc series with screenings at Brooklyn Museum, the Bronx Museum, and international film festivals. Moni has served as a teaching artist in NYC public schools, a moderator and mentor at Kidult Youth Leadership Conference and as a presenter at the Annual Human Rights Leadership Forum. She is an advocate for gender equality, a member of the Alliance of Women Directors, Brown Girls Doc Mafia, NALIP and the ACLU.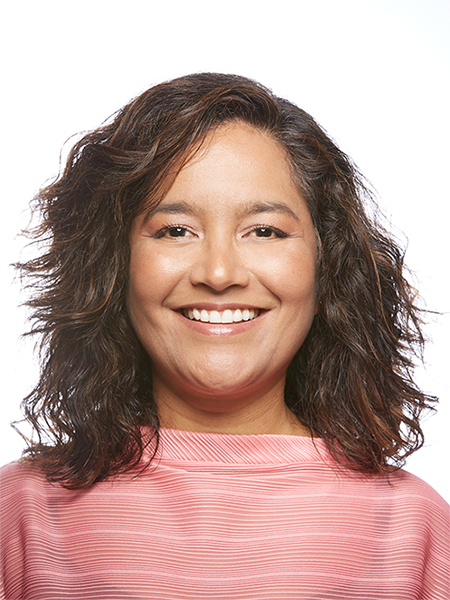 MONI VARGAS
Creative Director of Programs and Strategy
ALEX YAKACKI
Video Producer/Editor
As a Video Producer/Editor, Alex (He/She/They) works with the creative team at Breakthrough and supports all video initiatives. Their passion is telling stories with a greater purpose and a point of view, and seeing to it those stories' impact travels as far as possible.
Throughout their career, they have developed, produced, shot, and edited a range of high-performing digital content and powerful documentary shorts. Their work has highlighted the intersection of style and identity, told the stories of exceptional women, and illuminated ever-important African American history at brands like Vox, MAKERS, and McGee Media.

In their spare time, Alex enjoys improv comedy, electronic music, the art of drag, communal camping, and collecting and building miniatures. As a genderqueer person, they're interested in learning about and engaging with social justice and human rights issues, especially studying LGBTQ+ history, theory, and culture.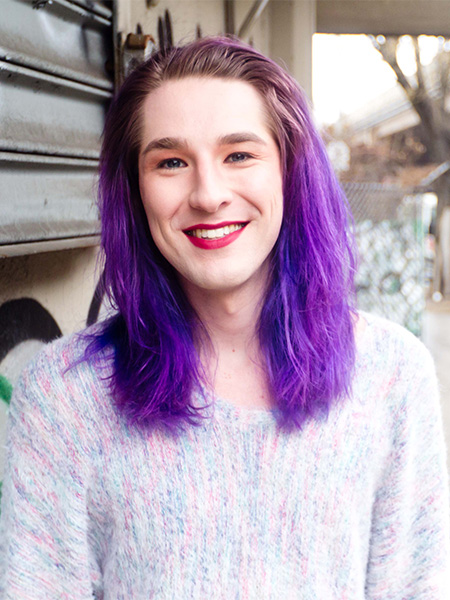 ALEX YAKACKI
Video Producer/Editor
SUNIL SAVKAR
Board Chair
Sunil Savkar is a partner with the New York office of Debevoise & Plimpton LLP. Sunil focuses his practice on complex debt finance transactions. He primarily advises private equity firms, credit funds and their respective portfolio companies in a broad range of domestic and international financing transactions, including leveraged buyout financings, direct lending, mezzanine and subordinated debt financings and high yield offerings. His transactions include large cap as well as middle market financings in a variety of industries such as technology, consumer and healthcare. Sunil has a JD from Columbia University School of Law and a Master's of Engineering and BS from Cornell University.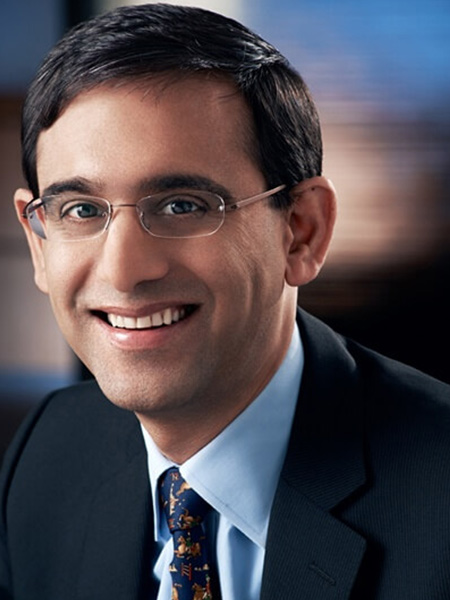 MAGGIE BANGSER
Maggie works with social justice initiatives and their funders to design, plan, implement and evaluate the change they seek to create. She offers technical expertise in the rights of vulnerable groups and strategies to reach them based on over twenty years living and working in East and Southern Africa. Maggie founded and directed Women's Dignity in Tanzania which re-framed the global conceptualization of obstetric fistula in a human rights context. Prior to that she was a Program Officer at the Ford Foundation, and at the International Women's Health Coalition. Maggie holds a Master's degree in Public and Private Management from Yale University. Her Bachelor's degree is in Political Science from Amherst College, from which she received an Honorary Doctorate in 2009.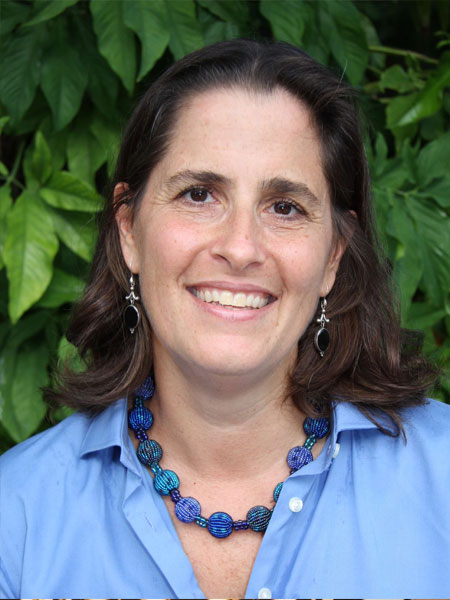 Marilia Bezerra
Marilia serves as Managing Partner of CARE Enterprises Inc., a for-profit subsidiary of CARE focused on creating economic opportunity for people experiencing poverty globally.
Prior to CEI she founded and lead Aldeia Works, a boutique consulting firm focused on supporting philanthropists, corporations and nonprofits in the creation of meaningful social impact. Before Aldeia, Marilia helped develop partnerships and managed the rapid growth of Purpose.com, a company using new media to deploy the collective power of millions of citizens and consumers to help solve some of the world's biggest problems. Previously, she was a member of the executive leadership at the Clinton Global Initiative (CGI), serving as the Director of Commitments. During her five years working with President Clinton, she took a central role in building the organization from its start-up phase to the successful catalyst for action and global convening body it is today. In New York, Bezerra also served as the business and financial manager for AEA Consulting, a management consulting company with a client base of leading nonprofit cultural organizations throughout Europe, the Americas, and Asia.
Bezerra received a master's of science degree (with distinction) in global affairs from New York University in 2007. Bezerra received her law degree from the Federal University of Ceará in 1996. Before graduating she founded the Andanças Art School, an institution dedicated to providing art education and bridging the gap between children from the most privileged areas and children in the slums of her native Fortaleza. During her early career, she also deeply engaged in political activism as a student union leader and manager of political and advocacy campaigns.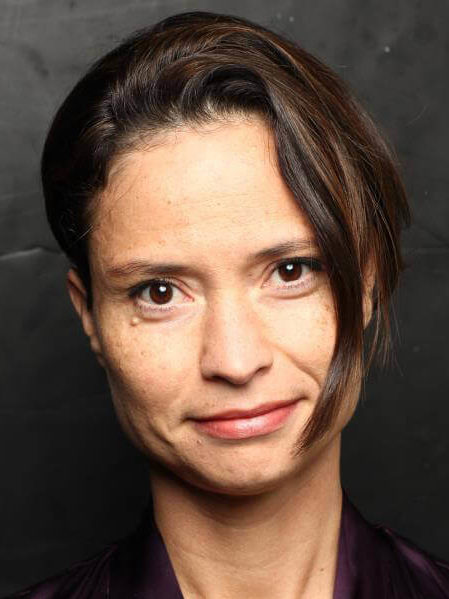 MALLIKA DUTT
Founding President Emeritus
Mallika Dutt is a leading innovator in human rights, multimedia, and culture change. She combines her creative advocacy for social justice with a spiritual healing practice that connects planet, people, and purpose. Her work inspires a diverse community of change-makers dedicated to replacing the social norms that perpetuate inequality and violence with the bedrock value of respect for all.
Mallika is the founder of Breakthrough and served as President and CEO of the organization from its founding in 2000 through early 2017.
Mallika has worked for more three decades to expand and deliver civil rights, economic and environmental justice, progressive public policy, and global health.
Her achievements include co-founding Sakhi for South Asian Women, initiating the Ford Foundation's work on police reform in India, and acting as Associate Director of the Center for Women's Global Leadership at Rutgers University that led the global movement that recognizes women's rights as human rights, In 2012, Mallika received an honorary doctorate from Mount Holyoke in recognition of her pioneering accomplishments.
Mallika graduated from NYU Law School and holds a Masters in International Affairs and South Asian Studies from Columbia University as well as an A.B. in International Affairs from Mount Holyoke College. She recently received a certificate in shamanic studies and energy medicine from The Four Winds.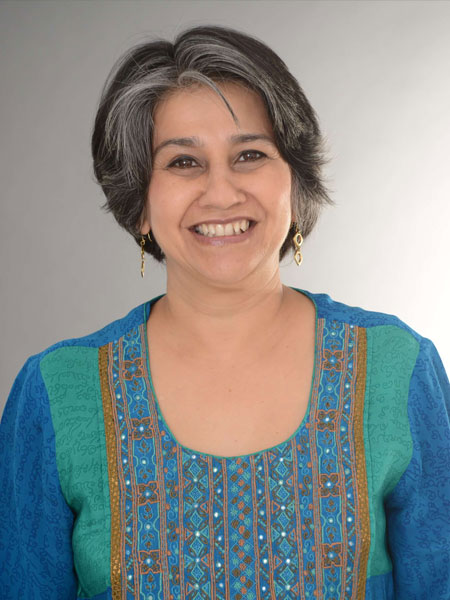 MALLIKA DUTT
Founding President Emeritus

MICHAEL J. HIRSCHHORN
Michael Hirschhorn is the Executive Director of the International Human Rights Funders Group (IHRFG). From 2003-08, Michael was Executive Director of the Coro New York Leadership Center and from 1995-2001 served as Executive Director of the Literacy Assistance Center in New York City. From 2001-03, Michael worked as a non-profit strategy consultant, primarily in the fields of education, human rights, and leadership development. Earlier, he was an Assistant to the Chancellor of the NYC Public Schools and a Visiting Non-Profit Executive at Yale's School of Management. Michael serves as President of the trustees of the Jacob and Hilda Blaustein Foundation, and also serves on the boards of WITNESS, Breakthrough, American Jewish World Service and several other rights-related organizations. Michael received his BA from Yale University in 1981 and his MBA and MSW from Columbia University in 1989.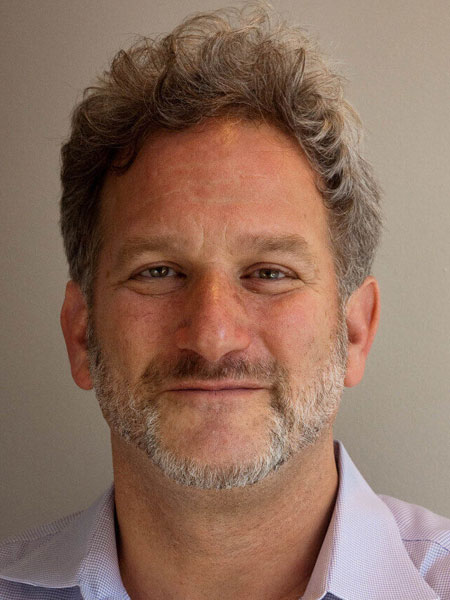 L. CAMILLE MASSEY
L. Camille Massey is the founding Executive Director at the Sorensen Center for International Peace and Justice at CUNY Law, which opened in 2014. Previously, she was the Vice President for Global Strategies and Programs at the Council on Foreign Relations.
At the Council on Foreign Relations, Massey oversaw international initiatives, strategic partnerships, and the Corporate Program, and previously led the organization's membership and fellowship program. Prior to joining the Council, she was the founder and CEO of Cue Global, a consulting business that designed and implemented strategic policy, legal, advocacy, communications, and resource mobilization plans for global organizations. She previously served as a senior advisor at the International AIDS Vaccine Initiative, director of communications at Human Rights First, and a fellow in the Human Rights Program at the Carter Center.
Massey earned her Juris Doctor degree from CUNY School of Law, and a Bachelor of Science degree from Syracuse University. She also serves on the advisory boards of Syracuse University's Newhouse School and House of SpeakEasy, a literary nonprofit organization. She is a member of the Council on Foreign Relations, the American Bar Association, and the New York City Bar Association.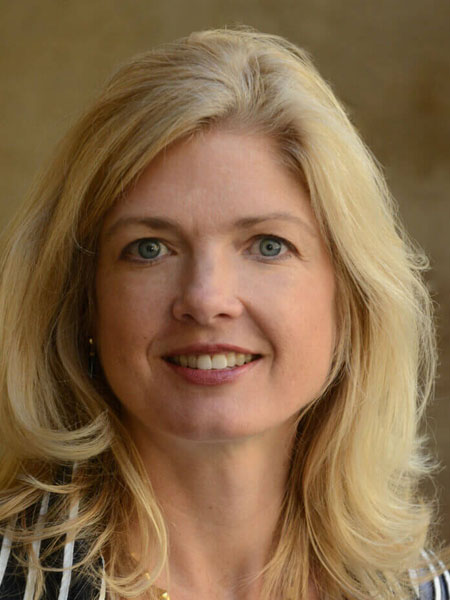 DARNELL L. MOORE
Darnell has long been a fan of Breakthrough's work. He was previously a member of the Breakthrough team as the U.S. office's Head of Strategy & Programs, before becoming Director of Inclusion Strategy for Content & Marketing at Netflix.
Darnell is an award-winning writer and activist, a leader in the Movement for Black Lives, and a tireless advocate for justice and liberation. He is co-managing editor of The Feminist Wire and the author of No Ashes in the Fire. His writings have appeared on several media platforms, including the Guardian, MSNBC, EBONY, Advocate, and within academic journals.
Darnell has spent the last two decades working in the fields of education, youth programming, community development, and media. All that he has done is organized a singular mission, namely, to do the little he can in community to transform society by ending the intersecting injustices of gender-based violence, racism, LGBTQI discrimination, and the other structural forces that keep people on the margins.
When he is not working, he is likely sitting on his stoop, at all times of the night, laughing with friends or on a plane traveling and wishing he were still on his stoop with his friends.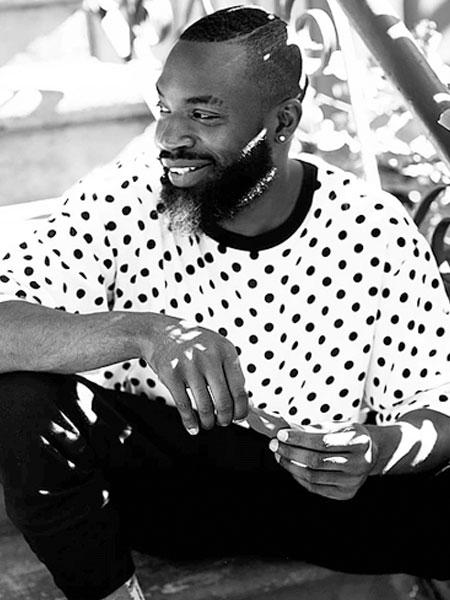 JOANNE SANDLER
Treasurer
Joanne Sandler is an independent consultant focused on women's human rights and organizational change strategies. She is a senior associate of Gender@Work, an international collaborative that strengthens organizations to build cultures of equality and social justice. Joanne has worked with international organizations, private foundations, academic institutions, and women's organizations and networks worldwide for the past 30 years. From 2001 to 2010 Joanne served as Deputy Executive Director for Programmes for the UN Development Fund for Women (UNIFEM), guiding its support to programs that advance women's empowerment and rights throughout the developing world. During her tenure, UNIFEM grew from an organization with an $18 million annual budget and presence in 20 countries to a $200 million annual budget with presence in 80 countries. Joanne then served on the transition team for the establishment of UN Women. Joanne currently serves on the boards of directors of Breakthrough and of Women Win.
In their free time, R enjoys playing too many video games and listening to too many podcasts. Their plans for the future include, but are not limited to: getting a doctorate, becoming a fromager despite their lactose sensitivity, and finding the world's best caesar salad.
You can find more details by yelling into the wind.
Someone will be with you shortly.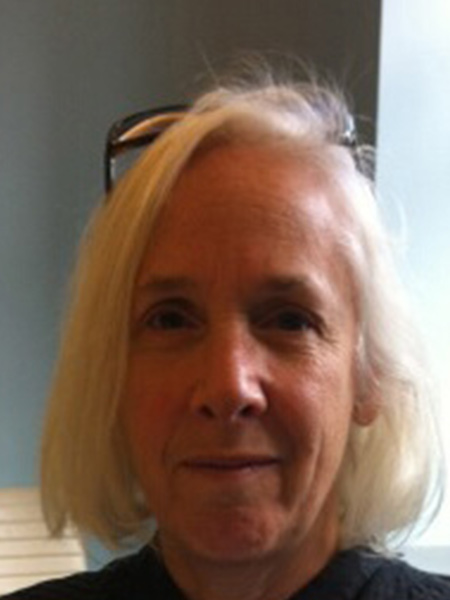 MONA SINHA
Mona Sinha is a passionate supporter of women and girls. She serves on the Smith College Board of Trustees and is on the Executive Committee. She also serves on the Board of Apne Aap USA, an anti-trafficking organization based in India and the USA. She is Vice President of the Women Moving Millions board, an organization dedicated to mobilizing unprecedented resources for the empowerment of women and girls. Mona is a member of the Advisory Boards of the Social Enterprise Program at Columbia Business School and the Global Mental Health Program at the Columbia School of Public Health. She is on the Advisory Council of the American Museum of Natural History where she is a patron of the Science and Nature Program serving underprivileged girls. In 2010, she founded the Asian Women's Leadership program to train Asian women as leaders, in collaboration with Smith College.
Mona began her professional career as an investment banker at Morgan Stanley, followed by a marketing career at P&G and Unilever, during which she helped restructure the Asia Pacific operations of Elizabeth Arden. In 2010, she conducted a study for Goldman, Sachs Asia on Leadership.
She holds a BA (economics, art history) magna cum laude from Smith College where she was elected to Phi Beta Kappa; and an MBA in finance and marketing (Beta Gamma Sigma) from Columbia University. She was awarded the Ellis Island Medal of Honor 2015 for her contribution to women's leadership and education.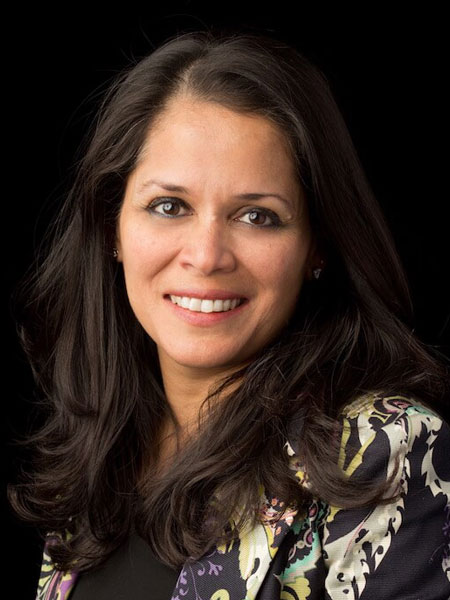 RAVI SINHA
Ravi Sinha is Executive Vice Chairman of Global Corporate & Investment Banking at Bank of America Merrill Lynch. He has extensive experience across multiple industries, geographies and products and is a senior advisor to a number of CEO's and Boards of Directors.
Prior to his current role, he spent more than 20 years with Goldman, Sachs & Co., primarily in New York, where he held a number of senior leadership positions. He was appointed Managing Director in 1998 and a Partner in 2000. Ravi received an MBA from The Wharton School, University of Pennsylvania in 1989 and a Bachelors degree from Georgia State University in 1984.
Ravi is a member of the Advisory Council of the American Museum of Natural History, a Trustee of the Trinity School in New York and a Member of the Graduate Executive Board of The Wharton School.
Ravi was born in India and lived in Kolkata, Mumbai, Delhi and Dehra-Dun.