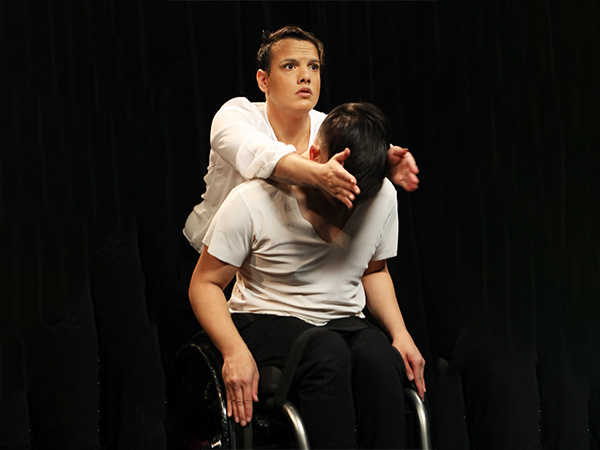 A global human rights organization based in the U.S. and India, Breakthrough uses a potent mix of media, arts, and technology to dismantle cultural norms that lead to violence and discrimination. Our work, and the work of our nexus of changemakers, challenges the status quo through bold, creative action.

In the U.S., we collaborate with artists, cultural workers, students, organizers, and community leaders to uplift creative and transformative efforts towards radical change.
Our multimedia, multidisciplinary, multi-focus lens honors the complex ways in which intersecting marginalized identities—race, ethnicity, gender and sexual expression, income level, geography, immigration status, health, ability—differently shape our lived experiences.
"Where, after all, do human rights begin? In small places, close to home."
We all consume culture. We also create it, critique it, and cause it to (needfully) evolve.
This is where Breakthrough sees—and seizes—the opportunity for change. We reject cultural norms, practices, and products that perpetuate violence and discrimination. And in their place, we produce and uplift media, arts, and technology that promote the core human rights values of dignity, equality, and respect.
Multimedia + Pop Culture
Through film, animation, video games, storytelling, social media, and more, we make human rights issues real, relevant, urgent, and actionable.
Community Mobilization
We embolden young and emerging leaders to use their talents for social change, through digital campaigns and on the ground events.
Strategic Partnerships
Our deep, game-changing partnerships with communities, governments, businesses, and entertainment leaders achieve maximum scale and lasting impact.
See Breakthrough's work in India
Human rights start with you.