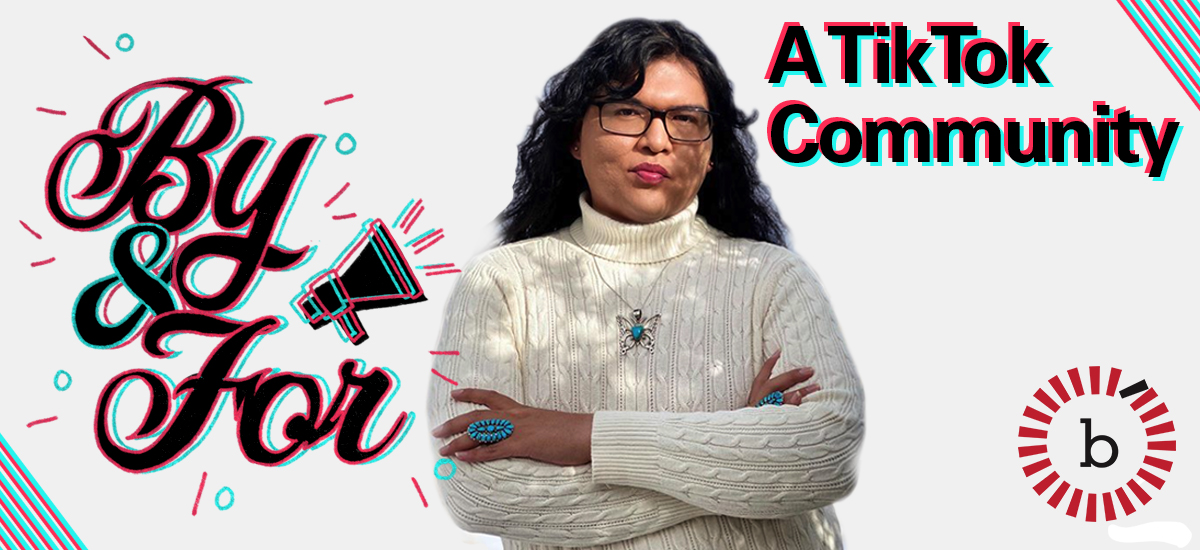 Breakthrough is a non-profit organization that harnesses the power of media, arts and tech to spark radical culture change. We believe that those facing systemic barriers have the most effective ideas for a liberated future. The best pathways to a future where everyone is treated with dignity and respect are created by them and for them.
Through By & For: Our Communities, a collection of essays, podcasts and videos produced with partner content creators, we hope to further amplify the lived experiences and liberation dreams of girls and gender non-conforming youth of color in authentic, nuanced and respectful ways, and provide them with platforms to tell their own stories, on their own terms.
This month, we are partnering with Diné scholar, writer, and advocate Charlie Amáyá Scott on By & For: A TikTok Community, a TikTok series exploring timely issues affecting Black, Indigenous and People of Color in fun, informative short videos. Every two weeks, Charlie will publish a new episode on their TikTok, and we will curate the series here, inviting you to continue the conversation within your communities.