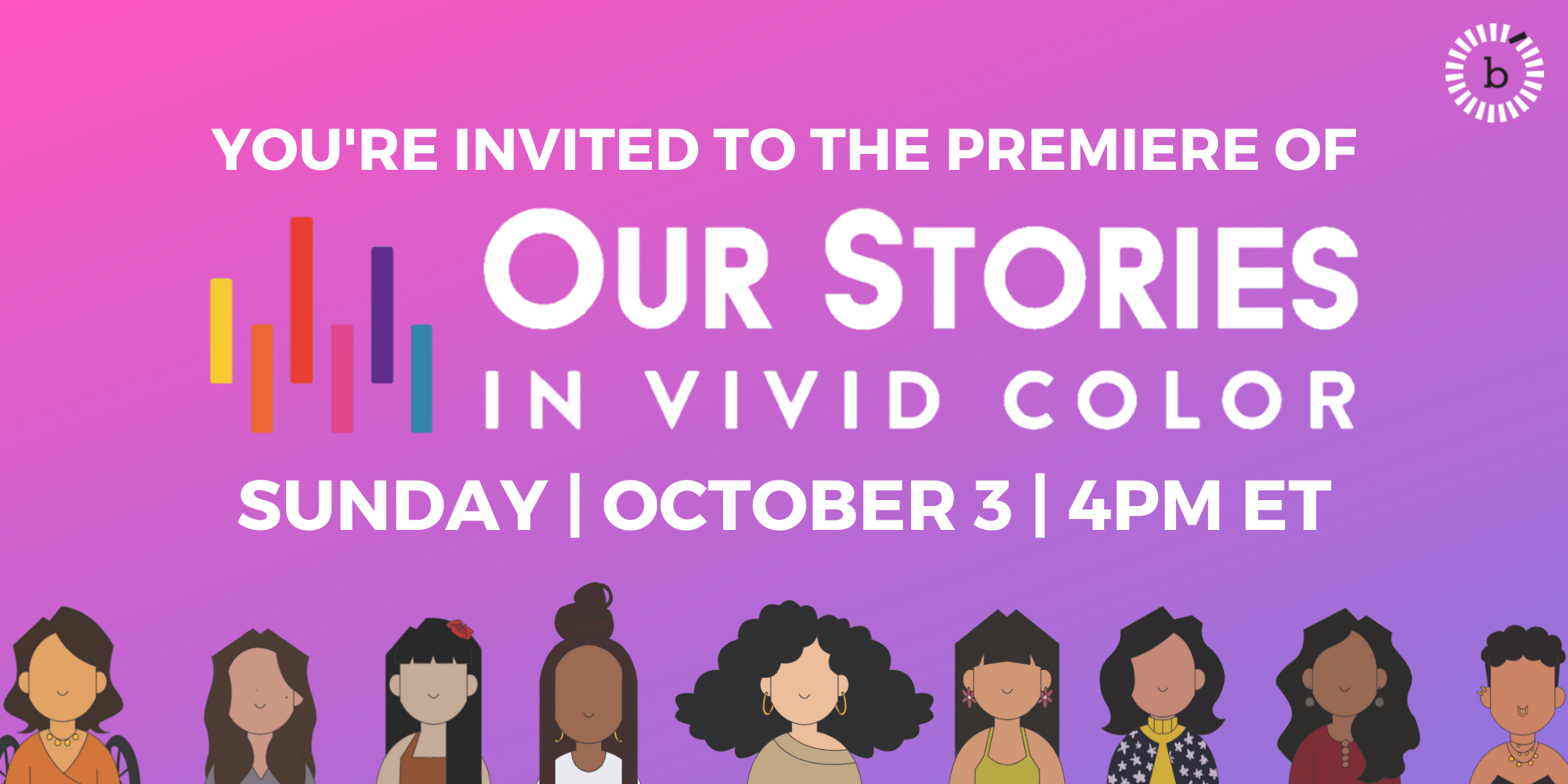 Join us for an exclusive screening of Breakthrough's new documentary series, Our Stories In Vivid Color, and a live Q&A with the cast and production team!
Our Stories In Vivid Color is our docuseries that puts the voices, dreams, and creative expressions of BIPOC youth center stage. From Charlie, a Diné scholar and TikTok creator who challenges settler colonialism and the gender binary, to Eutalia, a visual artist whose vivid tableaus honor her Filipina heritage, Our Stories explores the worlds of BIPOC girls and gender nonconforming youth like few projects have before.
Since the fall of 2019, our production team, led by Emmy-nominated filmmaker Moni Vargas, has filmed and edited a short documentary film series. We persevered through the pandemic, taking our production to virtual platforms like Zoom, and challenged ourselves to be as creative as possible on a limited budget. We've produced 9 beautiful, thought-provoking episodes (with more on the way!). And we can't wait to share them with audiences across the U.S.