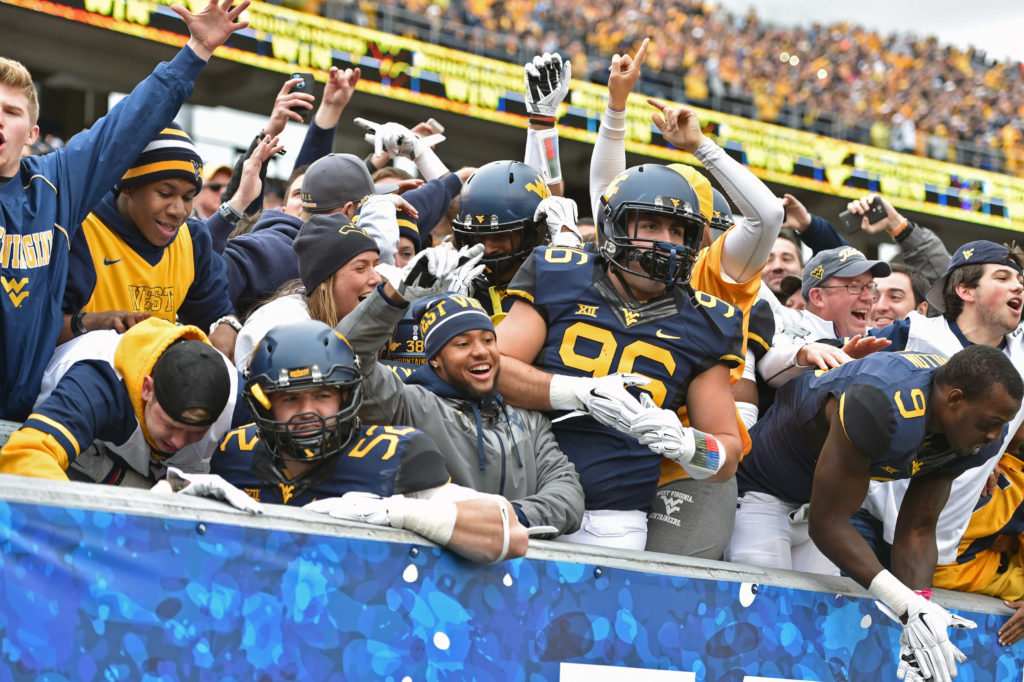 Know Your Norms: Campus Traditions
Many colleges and universities have very specific traditions that define the school's culture. Traditions can be formal or informal, student-led or institutionalized, and they can include behaviors as well as events.
In an ideal world, campus traditions would be safe and inclusive of all members of the community. They would not contribute to a culture of intolerance on the grounds of gender, race, or any other part of a student's identity. They definitely would not be used to justify harm to any one group of people on campus. Instead, campus traditions would rally the community together in the name of school spirit and celebration.
But in the world we live in, many campus traditions are problematic. And worse, some actually lead to environments where people feel threatened, discriminated against, and harmed in other, often gendered, ways.
Let's take a closer look at some campus traditions:
Problematic banners
What is it? Fraternities hang banners from their campus houses during the first week of the semester to welcome students, like these ones from ODU in 2015.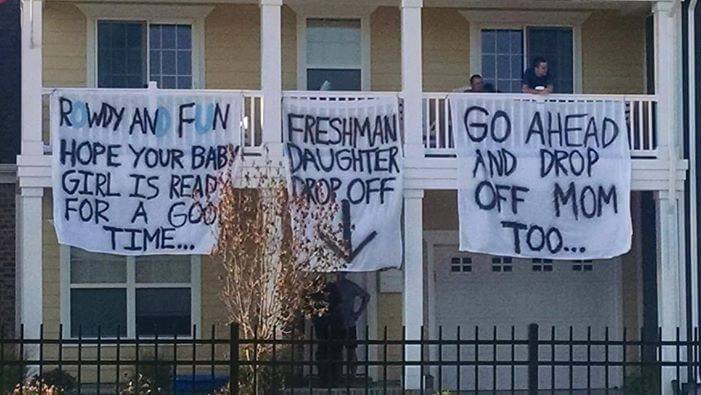 How is it harmful? Many of the banners featured inappropriate or violent language toward women, including "Freshman daughter drop off. Go ahead and drop mom off too… "
What aspects could be positive? Banners promoting school pride or positive aspects of fraternity brotherhood would be a better choice.
Homecoming
What is it? For schools where sports form a big part of the culture, homecoming weekend, the first home football game of the school year, is a big party weekend where alumni and current students come together.
How is it harmful? At some schools, like Amherst, there have been allegations of recent alumni and older students aggressively targeting first year women for sex. This can easily lead to incidents of alcohol-facilitated sexual assault.
What aspects could be positive? Homecoming weekend helps alumni stay connected to their school and fosters school spirit. Alumni are actually powerful stakeholders in the movement to end campus gender-based violence. They are able to call on the administration to take action when it comes to gender-based violence by leveraging their influence–often in the form of donations.
Isla Vista Halloween
What is it? College students from University of California, Santa Barbara and other surrounding schools celebrate Halloween in Isla Vista with parties in the streets, open houses, and bars.
How is it harmful? Some individuals – students or community members – use the atmosphere of partying to take advantage of others by sexually harassing or assaulting them. Alcohol or the holiday is used as an excuse for this behavior.
What aspects could be positive? Enjoying Halloween dressed up and partying with friends is fun and positive after a long couple of weeks in classes.
UCLA Undie Run
What is it? Every Wednesday of finals week, UCLA students run through campus at midnight in their underwear and sing school chants.
How is it harmful? Some participants use this as an opportunity to sexually harass or assault others – justifying it since others are in their underwear or drunk.
What aspects could be positive? Many students use this event to promote body positivity and restrictive norms of covering women's bodies.
Campus traditions can be a lot of fun, but that's not enough reason to just leave them be. It's essential to analyze and discuss the roles these traditions play in sustaining a culture in which gender-based violence, including sexual assault, is normalized. With greater understanding, we can all take action to shift campus culture and create a world in which students are able to fulfill their potential, fully participate, and take pride in their community.
Have a story about campus traditions and gender? Share it on THE G WORD!