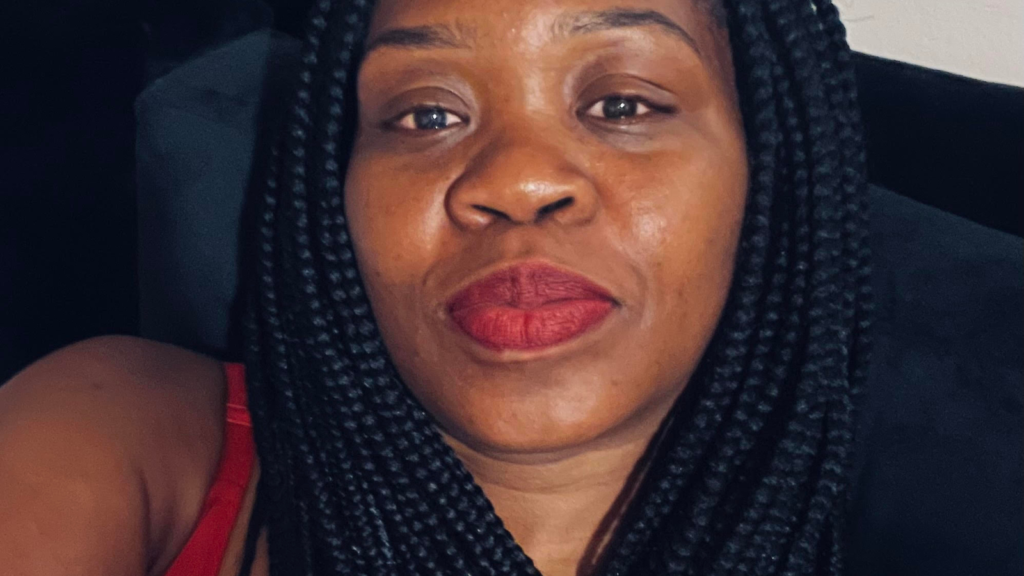 The Woman Behind The Magic: Free Black Women's Library Founder OlaRonke Akinmowo
In 2015, with only 100 books in tow and a brownstone stoop, Brooklyn, New York-based artist, set decorator, cultural worker and single mom OlaRonke Akinmowo launched The Free Black Women's Library. Since then it has grown into a social art project that celebrates the brilliance, creativity, and diversity of Black women writers from all over the world.
Learn more about Olaronke's path and how her love for books and Black women has led her to where she is today.
---
Breakthrough: How would you describe the Free Black Women's Library, and what led you to found it?
OlaRonke: The Free Black Women's Library is a literary resource, cultural work, and radical space that invites people of all ages, races, and genders to read, learn, dream, create, and connect with the genius that exists inside them. It is also a love letter dedicated to the expansive nature of Black womanhood, and a defense mechanism against the misogynoir and dehumanization we experience, both locally and globally. It features a collection of 5000 books written by Black women, a virtual reading club, and free public programming that includes everything from workshops to film screenings to critical conversations.
Toni Morrison once said "If there is a book you want to read you must write it." As an artist, whose primary mediums involve collage and shaping space, I wanted to create something that combines these two processes with my love of books and Black Feminist Theory. This intersecting of concepts and ideas is an experience I have always wanted for myself and I felt motivated to share it. Plus my activism has always revolved around finding ways to nurture the safety, liberation, and humanity of Black women and marginalized folks, so doing this work for the past seven years has given me the space to do that in an infinite amount of ways.
---
Breakthrough: What's your favorite genre of novel and why?
OlaRonke: There are three specific genres I never get tired of:
– Books that fall under the umbrella of Speculative Fiction/Science Fiction and then adds elements of Black, Caribbean, or African culture, folklore, mythology, or spirituality, some call it AfroFuturism. It stretches my imagination, shifts my perspective, and aids me in seeing the world differently. There are often empowering and inspiring characters within it. This genre shatters boxes and destroys binaries. It gives hope for the future and survival strategies for the present. My favorite authors in this genre include Octavia Butler, Nnedi Okorafor, and Nalo Hopkinson.
– As a naturally nosy person, I love personal stories, thus anything that can be classified as memoirs. Some of my favorites include Hunger by Roxane Gay, Assata by Assata, and Dust Tracks on The Road by Zora Neale Hurston. I really appreciate it when people are vulnerable and honest about their struggles and triumphs. I enjoy getting a sneak peek into the process of artists, writers, activists, and organizers. I also love learning how people navigate different environments and become who they are.
– I love a dense critical discourse on Black Feminism that may or may not be connected to history and the political/social sciences. I identify as a Black Feminist, this identity is a large part of what guides how I move as an artist, mother, lover, and friend. Books like these become my manuals, bibles, and lifestyle guides. Black Feminism provides a pathway, studying it gives clarity and depth of understanding. My favorite authors in this genre include bell hooks, Audre Lorde, and June Jordan.
---
Breakthrough: What is most rewarding about your work with the library?
OlaRonke: Being able to create and provide space that gives people pleasure, joy, and inspiration. The look of delight they have when they first enter into the space, and that awesome moment when they find the exact book they feel they have always needed. It is such a wonderful and rewarding thing to witness that as well as the conversations that take place at our events. These conversations are raw, but because we are focused on community care, they can also feel quite healing and tender. To see people of different ages, races, and genders sharing the best and sweetest part of themselves with others, sometimes strangers, it can feel quite sacred and magical.
---
Breakthrough: Coming off a recent storefront opening in Brooklyn NY, what do you envision for the Free Black Women's Library in 5 years?
OlaRonke: In 5 years I hope that the library is not being run by only me but by a collective of Black artists, cultural workers, and librarians. I want it to be a self-sustaining cultural institution and a community resource for those who need it. I also aim to create "The Free Black Women's Library" app which will teach people about Black women writers and their works. I also hope it provides opportunities for Black women to explore the craft of writing through workshops, retreats, and fellowships.
---
Breakthrough: What do you hope your legacy is with your work?
OlaRonke: I hope that my work will be seen as a continuation of the work that Black Feminist and Black Womanists have done before me, those who have used their creativity and imagination to create and nurture the minds and hearts of Black people.
---
Breakthrough: If you were to write a memoir, which part of your life would it encompass and why?
Olaronke: I would share the ups and downs of what life has been like being a queer neurodivergent cash-poor single mother and artist who struggles with manic depression and anxiety. I would talk about the feelings of isolation, loneliness, and managing suicidal ideation. The burden of trauma that comes with growing up in a violent and abusive home and how it can be like a ghost that haunts your entire life.
---
Breakthrough: Your library boasts an impressive 5K collection, how can people support and donate to the Free Black Women's Library?
OlaRonke: There are many ways to plug in and support:
Send us your favorite books written by Black women (address – The Free Black Women's Library, 1072 Bedford Avenue, box 39, Brooklyn, 1121)
Join the Patreon community which symbolizes a tangible commitment with a monthly contribution of anywhere from two to fifty dollars a month – www. patreon.com/TFBWL
Buy some of our beautiful merchandise. We have t-shirts, hoodies, buttons, and mugs.
Join our virtual reading club which meets twice a month over zoom.
Or simply follow us on social media and engage with our content.