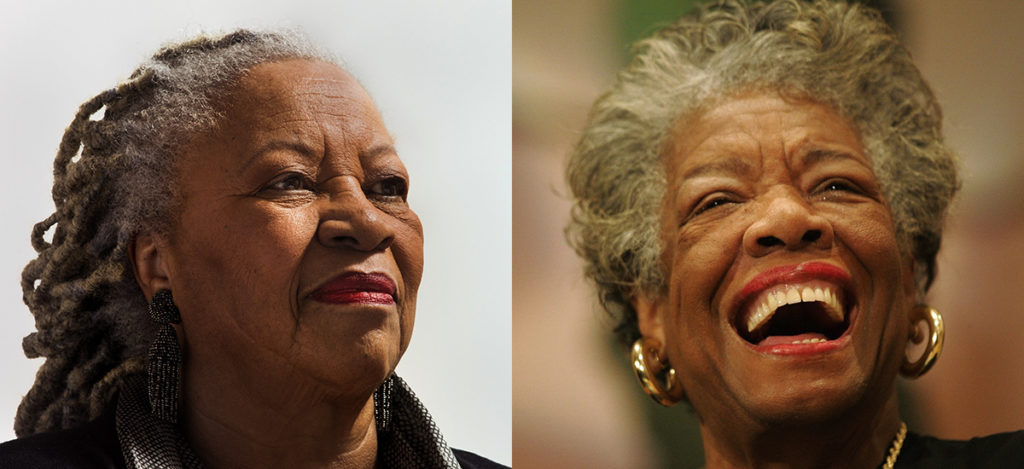 10 Womxn Writers who will keep you inspired through the end of this stressful Women's History Month
*This piece is published in partnership with Black Youth Project as part of By & For: Black Youth, a written series documenting the issues affecting Black girls and gender non-conforming youth.
By Gloria Oladipo
Womxn's History Month is a time to celebrate the incredible achievements of womxn and femmes in a world dominated by the patriarchy. As a writer, I have an abundance of gratitude for the womxn, specifically Black and brown womxn, who laid out my path to becoming a writer, inspiring and instructing me with their words.
Unfortunately, despite the key role of womxn of color in the literary canon, we often go unappreciated. Either our contributions to storytelling are construed as someone else's achievements or white people leech off of our lived experiences, commodifying our trauma for profit.
That's why it's so critical to pay homage where it is due. This has special importance during a time many of us are stuck at home, looking for inspiration. Below are 10 womxn and femme authors—past and present—who have enlightened my storytelling practice. These are womxn from history who have showed me the way to using my voice through their brilliance or contemporary womxn whose current contributions move me to be better, deeper, and truthful always:
1. Toni Morrison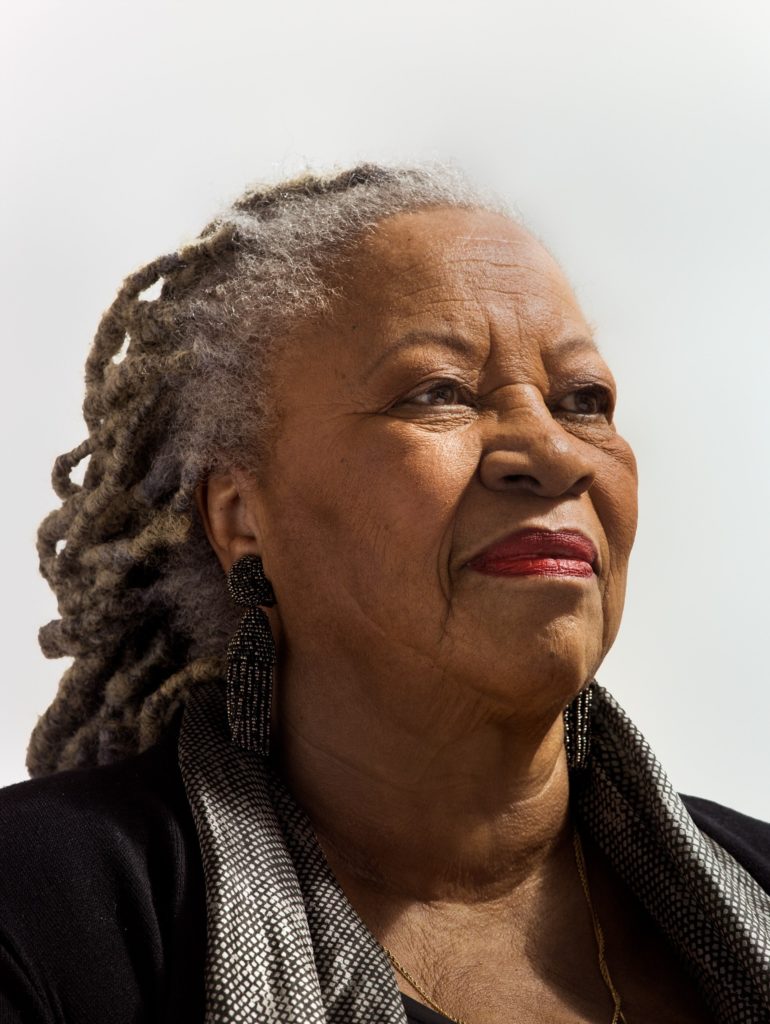 Anything I write on Toni Morrison will be lacking. No words can fully capture her brilliance and impact on the literary world or on me.
The first time I picked up one of her books, I was in high school. I was blunted by the mass of white, stiff authors we were forced to read: Hemingway, Fitzgerald, and others who failed to capture my heart. My interest in literature was dimming.
However, when I picked up Beloved, I felt completely re-energized. Morrison made me feel seen. She made my Black skin, my trauma, my big nose, my self-hatred, my love and my heart feel seen in ways that no author ever could. She taught me lessons about the urgency of using my voice to tell stories. She empowered me to look inwards and speak my personal truths to power.
Toni Morrison resembles no other writer. She is unique in her spirit and the way she is able to use English to captivate mine and other Black people's experiences. A good place to start in Morrison's collection is with The Bluest Eye, available here.
2. Sandra Cisneros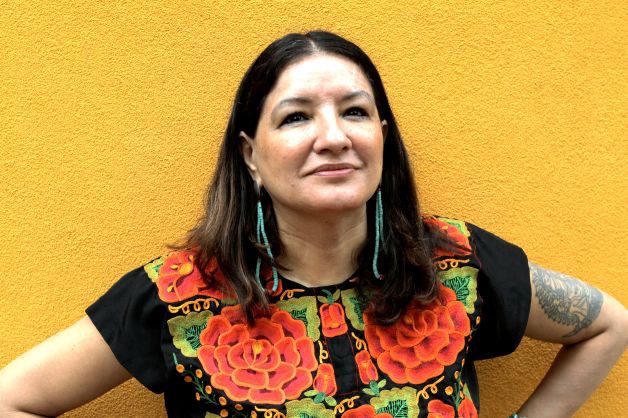 Chicago has my heart. I have lived there for 20 years, navigating the city through its various states and stages.
One of the most beautiful depictions of my city is The House on Mango Street by Sandra Cisneros. Cisneros's skill for characterization and poetry was enchanting. I had never seen my girlhood in a story. I had never seen my city in a story, outside of a stereotypical "rose growing out of concrete" bullshit.
Cisneros and her other texts meditate on our city, working class people, and Mexican people are a beautiful and thoughtful meditation, even more so for someone who is not Mexican and learning through the book and the lived experiences she brings. Find Cisneros' The House on Mango Street here.
3. Zora Neal Hurston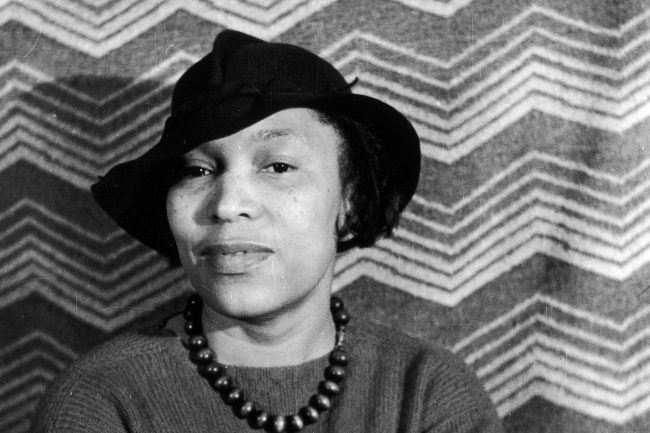 Zora Neal Hurston's Their Eyes Were Watching God was one of the first books I read that brought such a clear and correct language about the intersection of colorism and femininity. I didn't have the language to understand why my childhood felt shortened, why my femininity felt artificial and limited in the eyes of white people, but still faced the pitfalls of misogyny within my own Black community.
Shamefully, I only came into a full appreciation of Hurston's words by rereading her work in early adulthood, but the world of privilege (for light skinned women relegated as "beautiful") and pain (for all Black women generally) that she draws up is accurate and horribly heartbreaking. Hurston's Their Eyes Were Watching God is available here.
4. Gwendolyn Brooks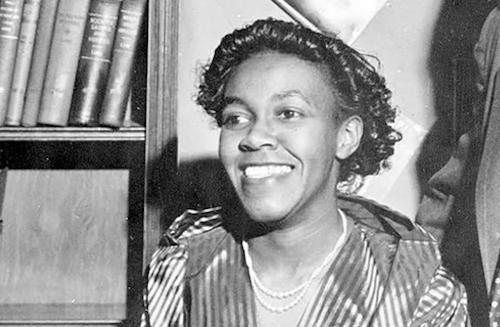 Gwendolyn Brooks, another Chicago poet, captivated me in her ability to create images about my beloved city whilst centering Black subjects often given no positive attention by white authors. Brooks dug deeper, writing poetry about a Chicago that was complex, that she loved, a Chicago that she rightfully wrote was being colonized by white people masquerading as charity.
Brooks made me understand why poetry is so important. Poetry allows imagination and play to intersect with hard realities, and hers fill my soul, hearing my cry. Read Brooks' Annie Allen here.
5. Maya Angelou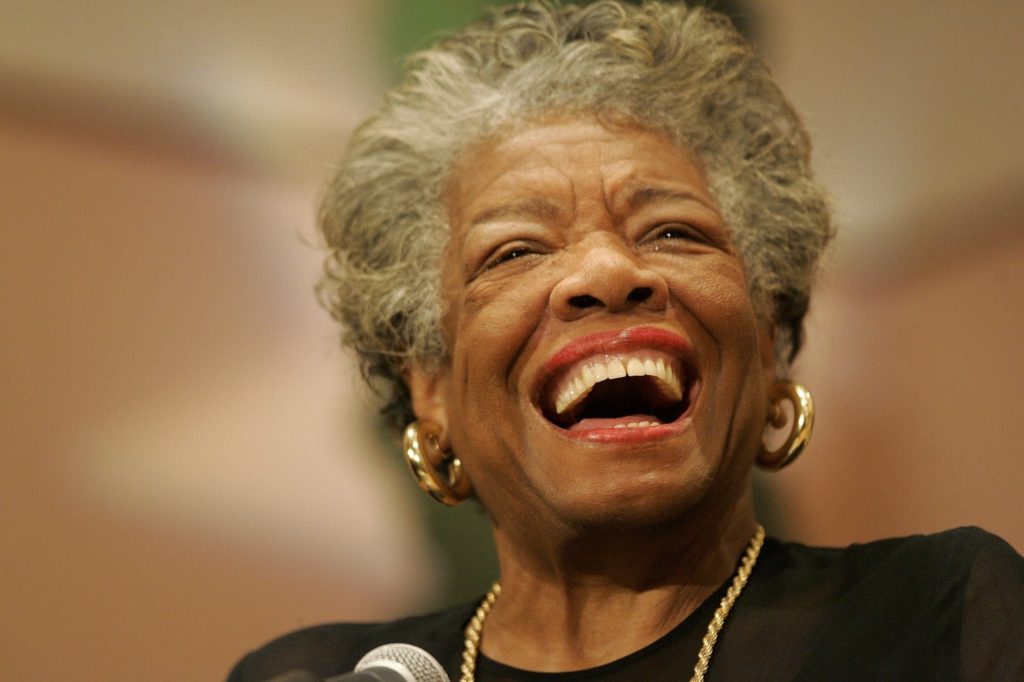 From a biographical standpoint, Maya Angelou's personal history was always captivating to me. Her life was fiery, interesting, hard, and exciting. It seemed that writing was something to hold the truth of her existence. I loved hearing about the ways in which her life oriented around themes of justice and compassion rather than a career or a sole "purpose."
Angelou writes with such a swagger that it demands I never make myself small. Angelou writes in ways that remind me of my ancestors. Angelou writes in ways that make me want to heal myself, live in all parts of myself instead of only the ones that are acceptable to white folx. Angelou's words and spirit commands me to do nothing more than write and fight. I write for myself and to tell the stories of my communities. I fight for myself and for liberation. A good place to start in Angelou's work is with her book And Still I Rise, available here.
6. Esme Wang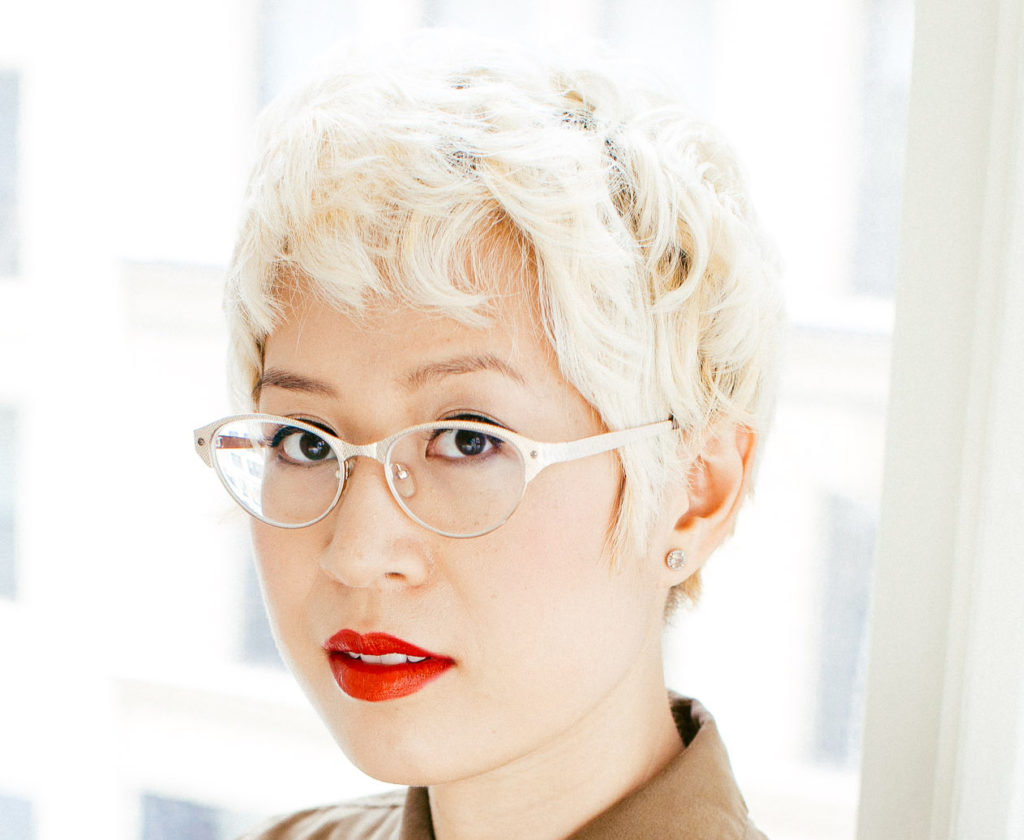 Mental health is something that is constantly present for me. My very existence as a Black woman living with mental illness is constantly called into question by the white structures of modern medicine. I am always looking for realistic, beautiful, and complicated portrayals of living with a long-term mental illness.
Esme Wang, specifically in her book The Collective Schizophrenias, provided a realistic and nuanced understanding of her life being mentally ill without being sensational. The empathy I already felt for people dealing with mental illness was heightened by the challenges Wang elaborated on, tribulations that exist in medical, cultural, and interpersonal realms.
Schizophrenia and its associated disorders are poorly understood and stigmatized by our greater society; Wang takes the time to guide us through our ignorance and help us come to a more compassionate and thoughtful understanding of mental illness generally. Wang's book The Collective Schizophrenias is available here.
7. Natalie Diaz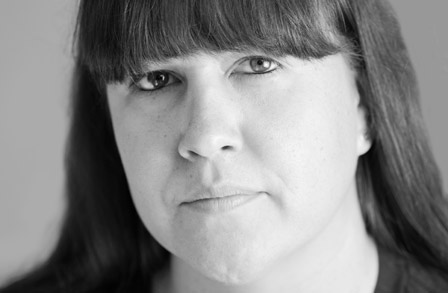 I first encountered Natalie Diaz through her acclaimed poem Abecedarian Requiring Further Examination of Anglikan Seraphym Subjugation of a Wild Indian Rezervation. Diaz gives us the privilege of looking into her life intimately. She offers us wrenching poetry about her brother battling addiction, life on the reservation, and other tales that Black and brown people are told not to talk about because of stigma within and outside of our communities.
Diaz taught me the power of telling my truth, that vulnerability with purpose can be life-saving for me and my people. Diaz's collection of poems, When My Brother Was An Aztec, is available here.
8. Erika Sanchez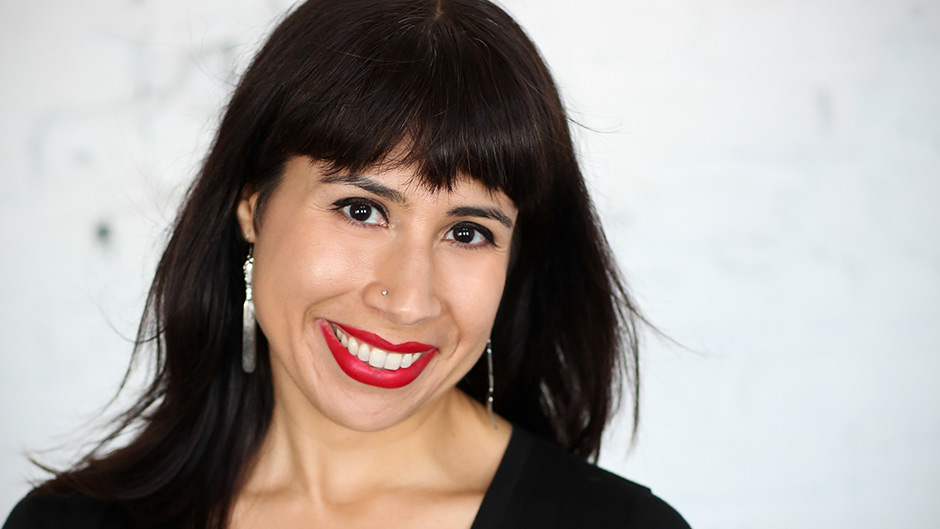 Poet and author Erika Sanchez has committed her writing to serve people who are not seen. In addition to an abundant body of poetry, her debut novel I Am Not Your Perfect Mexican Daughter tells the story of young adults battling grief, mental illness, and cultural specific societal pressures.
Sanchez's skill for characterization and bringing to life the explicit and untold experiences of Mexican-Americans is something that has challenged and excited me as a writer because of her willingness to be vulnerable. Not to mention, Sanchez walks the line between calling out the real life experiences of Mexican-Americans while providing enough texture to avoid stereotyping. Her craft and the heart she brings to every piece of writing is something that compels me to create me always. Sanchez's book I Am Not Your Perfect Mexican Daughter is available here.
9. Fatimah Asghar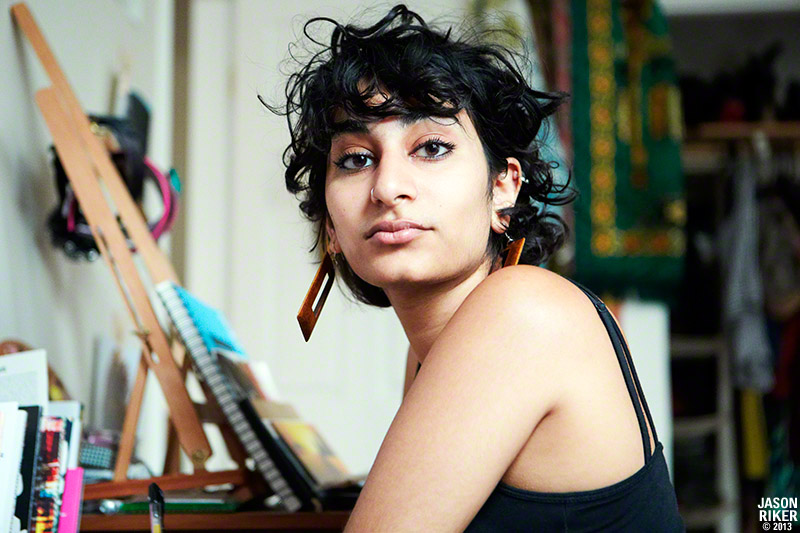 I first encountered Fatimah Asghar's work because of her prominence in the Chicago poetry scene. She is someone who has committed her talents to the community, serving as a role model and educator for rising poets in the city.
Her work highlights her positionality as a Pakistani-Kashmiri-American, using images from her culture to describe the ways in which she and others face prosecution and surveillance. Her poems allow for an accessible lens, for those who are unfamiliar, into the Middle-Eastern experience, never sacrificing the beauty that poetry relies on when constructing images of discrimination and prejudice. Asghar's If They Come For Us: Poems is available here.
10. Nayirrah Waheed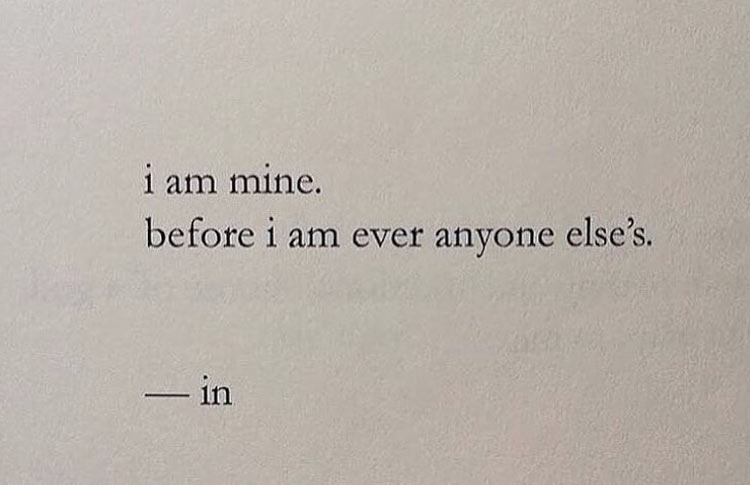 Nayirrah Waheed is a poet who I know because of her influence on Instagram. She is known for her accessible form of poetry (easier for people to unfamiliar with poetry's various forms), ones which relies on shorter lines and straightforward imagery. Similar to Asghar, Nayirrah uses powerful imageries to break down complex ideas related to immigration, love, hate, and more.
I am inspired by Waheed because of her willingness to make poetry more interpretable for those new to poetry. By opening up the cannon to people casually invested=, she has helped more people get interested in poetry as an art form and a way to tell their own story. But even with measures to make her poetry more digestible, Waheed has not water downed the complicated ideas around pain, joy, suffering, and more that she is working with. Waheed has shown me the joys and importance of making my writing accessible while still holding up complicated truths to the light. Waheed's first collection of poems, salt., is available here.
---
Storytelling is how we make sense of the world around us. Storytelling is how we educate ourselves about the past so we don't make the same mistakes. The womxn listed above (and the many more that aren't featured in this article) have all innovated storytelling as a craft and artform, helping improve it to make it more effective.
I am a writer because of the womxn before me and the womxn currently who inspire me with their work. It is time for them to get their due for all that they have given me and an emerging generation of writers.
---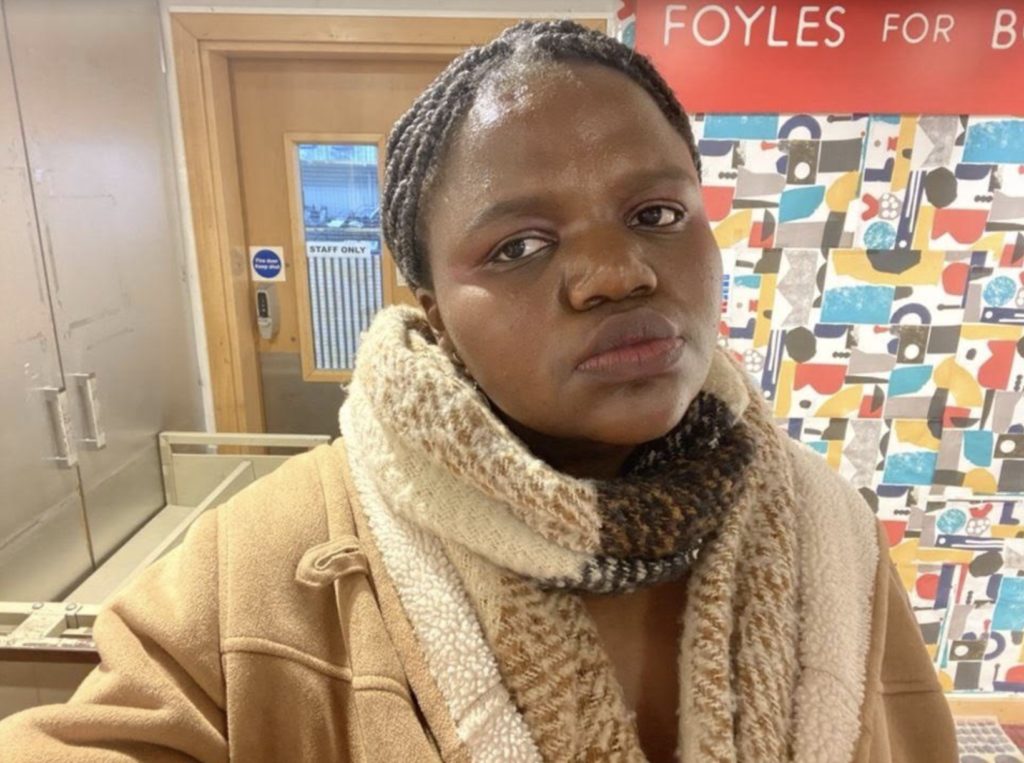 Gloria Oladipo is a 20 year old Black woman and a 3rd year Cornell student. She is a freelance writer with pieces at Teen Vogue, Healthline, Black Youth Project, Rewire Magazine, and more. Moreover, she is also a regular contributor at Wear Your Voice magazine. She enjoys writing about all things race, gender, politics, mental health, pop culture, and more. In her free time, she enjoys reading, gardening, and working on her non-freelance based creative projects. You can learn more about her on her Instagram (@glorels) or her Twitter (@gaoladipo).