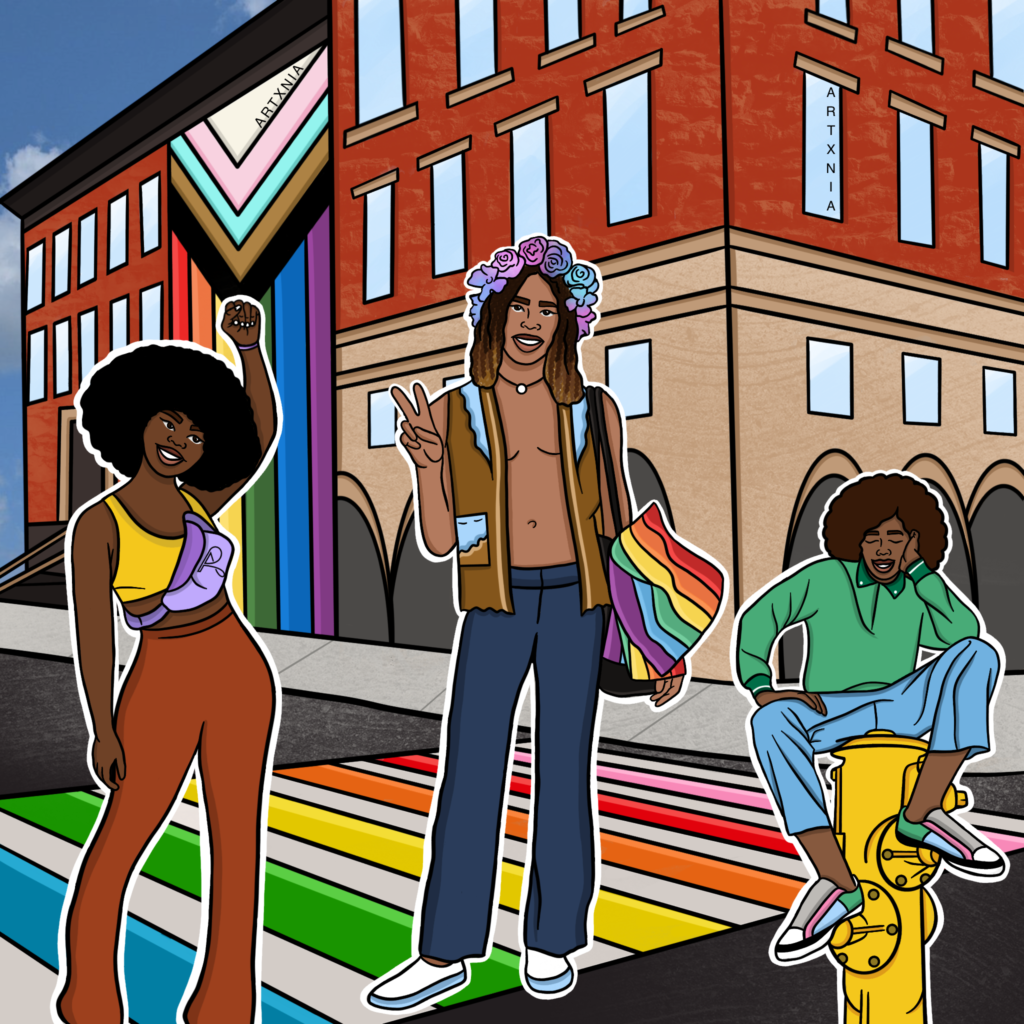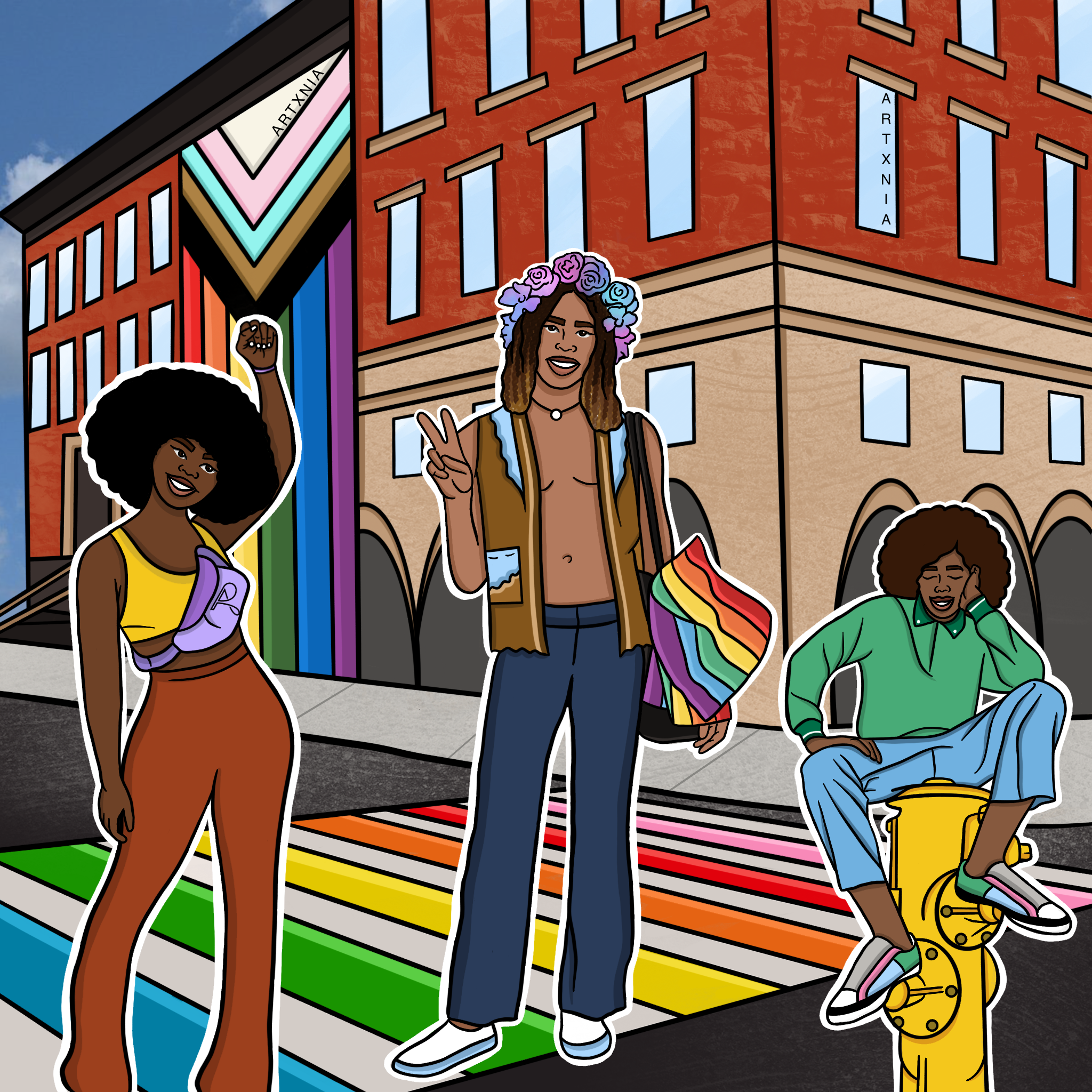 Commemorating Pride with Nia
During our #QueerYourPride campaign, Breakthrough uplifted the joy, determination and activism of the LGBTQIA+ communities with a Digital Quilt. By & For contributor Nia Asemota produced this beautiful artwork highlighting the essence of Pride Month. Nia sought to depict "the power of loving without limits" and she has done so successfully with 3 visible examples of BiPOC youth celebrating their lived experiences in the city streets. The inclusion of the upheld fist and Daniel Quasar's Progress Pride flag in the background help to showcase solidarity with Black, Queer and Trans lives as well as the evolution of inclusivity within the communities.
Learn more about Nia and her artwork at niaasemota.webflow.io and follow her artwork on Instagram.
---
---
This piece is part of Breakthrough's program By & For; An initiative to amplify the lived experiences of creative girls and gender non-conforming youth of color in authentic, nuanced, and respectful ways, and provide them with platforms to share their own creative work, on their own terms. Support By & For here.