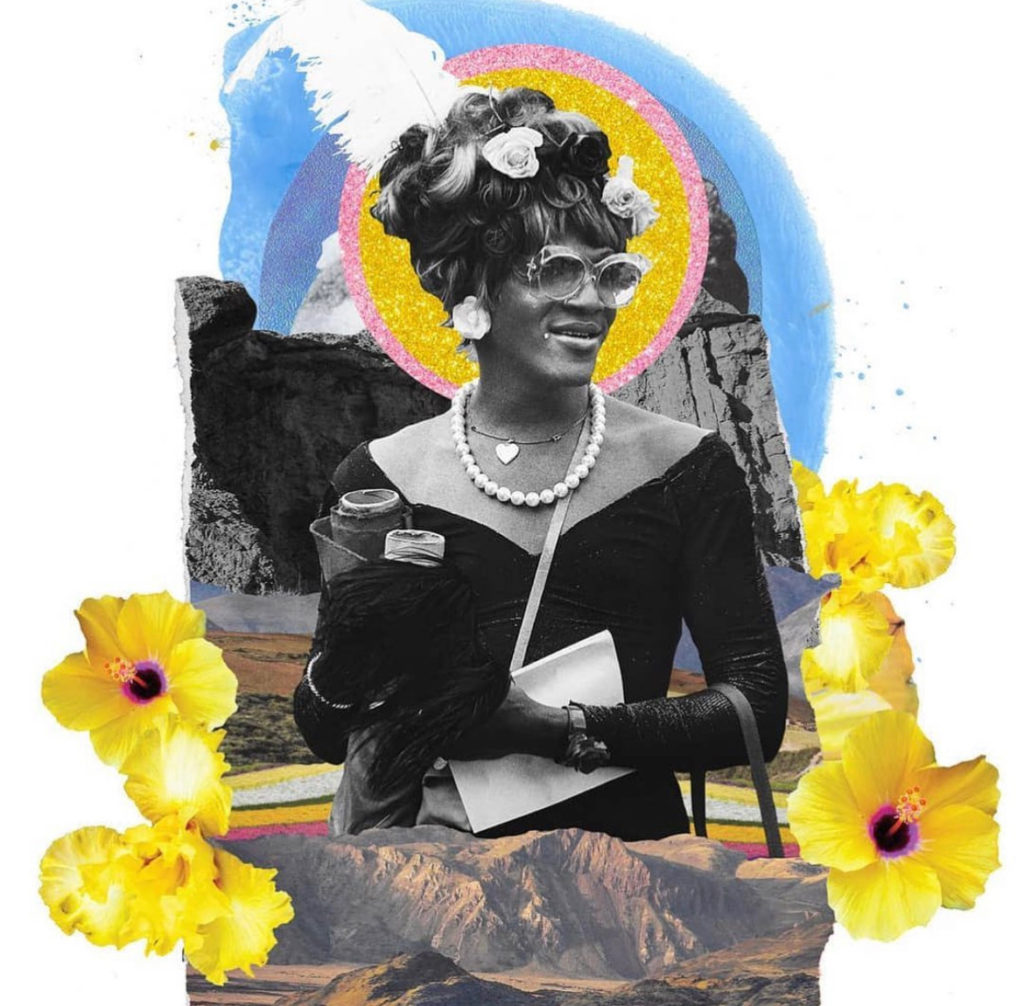 From Ally to Accomplice: A Call To Action For Cisgender Women.
A message from Nakisha M. Lewis, Breakthrough's President & CEO
Art Credit: Kendrick Daye via The Marsha P. Johnson Institute
Today is the International Transgender Day of Visibility, a time to celebrate the contributions of trans people and celebrate the trans and nonbinary community in all its diversity. The lives, work, cultural contributions, and activism of trans people are invaluable, and this is a moment to show appreciation and to learn more about the history of trans people in the United States.
For cisgender people, especially cisgender women, it is also an opportunity to interrogate how we show up for trans people, and whether we do enough to challenge transphobic views and values. Cisgender women have a duty and a responsibility to be true accomplices for trans women, and that starts with affirming them as women and as human beings worthy of safety, dignity and respect.
Senator Marsha Blackburn's line of questioning during Ketanji Brown Jackson's Supreme Court confirmation hearing is an example of how cisgender women discredit the experiences and humanity of trans women. She refers to trans women as "biological males" and asks Judge Jackson to define what a woman is. When Judge Jackson declined to answer citing that she is not an expert on gender nor biology, Sen. Blackburn then took to Twitter to claim that Ketanji Brown Jackson does not know "what a woman is."
Defining womanhood and being a woman solely by biological makeup or body parts dehumanizes trans women and negates their valid experience of being born in the wrong body. Unfortunately, Blackburn's stance on trans women is common, even among cisgender women who claim to be allies and champions of progressive causes. There is a whole faction of feminists who proudly exclude transgender women from their movement because in their eyes, being a woman is defined by a person's biological makeup.
At the center of these transphobic attitudes is an attempt by cisgender women to cling to their rigid definitions of womanhood as a way of also holding on to what little power they have in a patriarchal society. However, insecurity and a fear of losing power are never an excuse for transphobia. Being an accomplice requires more than simply not being transphobic. It also requires recognizing that patriarchy harms all of us and that cisgender women are stronger actively fighting these vile systems of oppression alongside trans women. It requires standing up for trans women when they are vilified and dehumanized for simply being who they are.
Being an accomplice to trans women means holding other cis women accountable for their transphobia in public and in private. Many cis women are willing to condemn transphobia when no one else is watching, when it is easy, and think that makes them a good ally. We must continue to take it a step further and condemn transphobia publicly, even when it means you may lose power or social capital. We can no longer ignore transphobic jokes or refuse to honor someone's pronouns–as an accomplice, we must address our cis women counterparts and speak up when their words and behavior toward trans women are harmful.
Not just today, but every day forward I challenge my fellow cisgender women to take their support of trans women even further. Being an accomplice also means respecting spaces, and ways of being that center trans women, from memorial remembrances to vogue ballrooms. Creating and honoring spaces for trans women also creates safety for them, and doing so takes nothing away from cis women. We need to speak up when our trans sisters are being excluded from the feminist movement and from other women's spaces, including organizations. We also need to invest in trans women creators, activists, and leaders. If you have the budget to subscribe to a Patreon, or make a monthly donation to a mutual aid fund designated for trans women, prioritize that and encourage others to do the same. Lastly, do not rely on trans women in your life or community to educate you on issues that affect them. Instead, read books by trans women, watch documentaries, and inform yourself on these issues so you can be a better human being and a better accomplice.