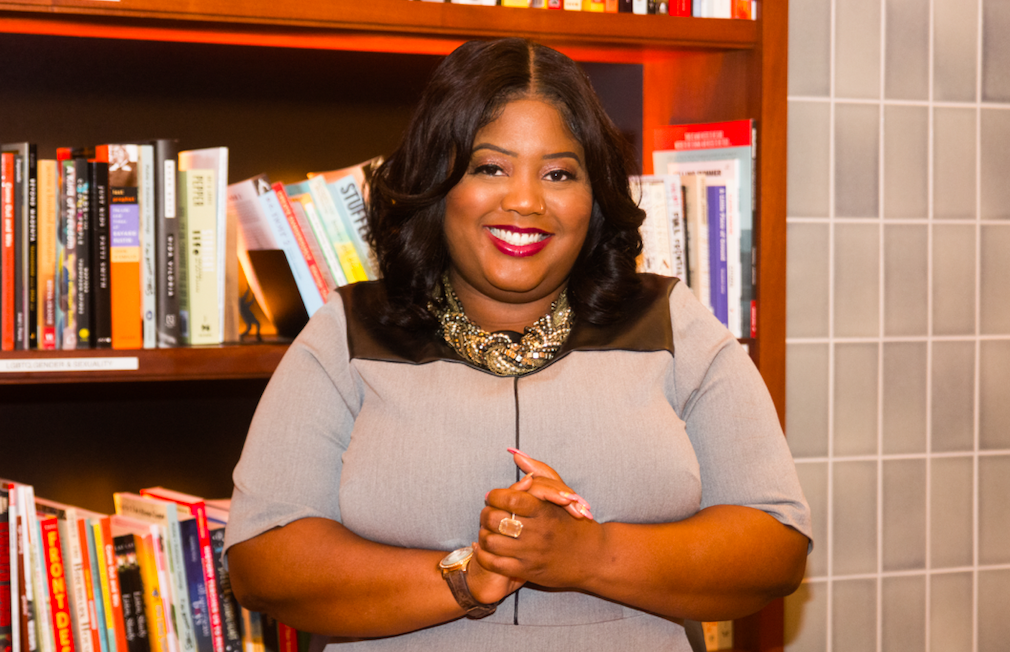 Introducing the new President and CEO of Breakthrough U.S.
– A message from Sunil Savkar, Chair, Breakthrough Board of Directors –
On behalf of the Board of Directors of Breakthrough U.S. (formally known as Let's Breakthrough, Inc.), I'm excited to share with you some major news about the Breakthrough family and its future.
It is my great honor to introduce you to the new President and CEO of Breakthrough U.S., Nakisha M. Lewis.
As you may recall from a prior communication, last March we updated our organization's structure to establish independent leadership for both Breakthrough U.S. and our sister organization, Breakthrough India. Our intention was to further empower and enable each center to double down on focus and impact, with an eye toward the constituencies each serves in different geographies—all while maintaining the strong and important relationship between the two organizations.
With Sohini remaining at the helm of Breakthrough India, continuing its groundbreaking and innovative culture change work both within and outside of India, the Board of Directors of Breakthrough U.S. have been singularly focused since March on finding the right visionary leader to help push forward Breakthrough's vision and mission in the U.S. And after an intense search and vetting of candidates—in which so many in the community provided us support and for which we want to express our deep thanks—the Board of Directors was finally able to find our new star for Breakthrough U.S.: Nakisha!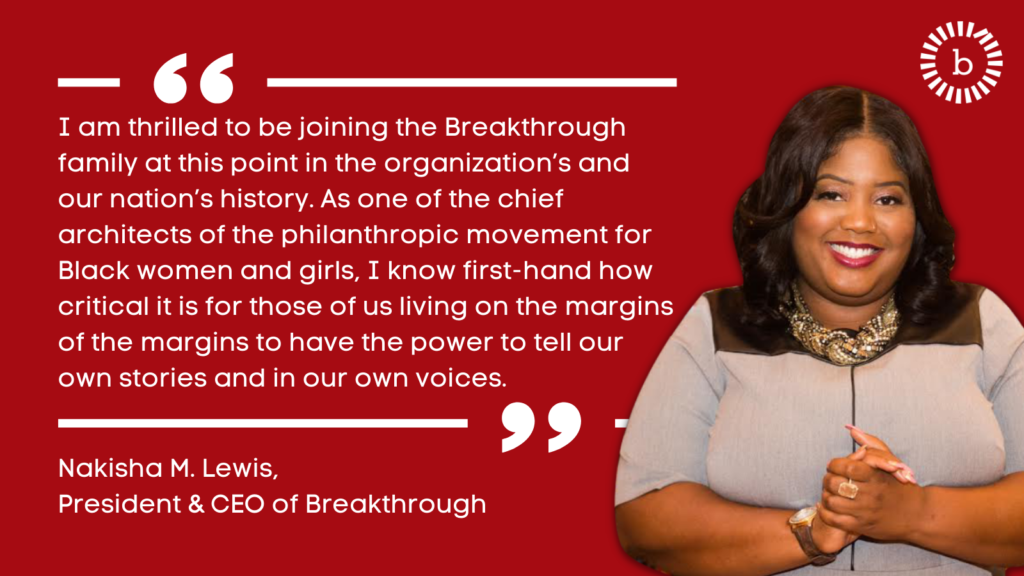 Nakisha will fuse the power of Breakthrough's 20-year history of innovation and impact with her own brilliant leadership in advocacy and movement-building. With Nakisha's lead, Breakthrough U.S. will shine brighter than ever, help illuminate the invisible, and energize a culture of change in new and innovative ways with a more directed domestic focus—yet always with an eye on our global reach of message and mission.
Nakisha is an experienced philanthropic, political, and community impact strategist who has spent more than twenty years mobilizing for racial justice, workers' and women's rights, and LGBTQ equality. Nakisha comes to Breakthrough from the AFL-CIO, where she served as Director of Civil, Human, and Women's Rights, leading the labor movement's efforts to advocate for the rights of historically marginalized working people. She is also a former Program Officer and Senior Strategist for Safety at the Ms. Foundation for Women, where she created a national portfolio for women and girls through a Black, queer, feminist lens.
As Breakthrough enters its third decade of driving culture change, Nakisha will spearhead our work here in the U.S. to amplify the voices and experiences of marginalized people and to transform dominant narratives in media and popular culture.
Passing the torch to Nakisha is our longtime COO, Marc Sokol, who brought his more than 15 years at Breakthrough into the role of interim Executive Director as we carried out our search. The board and I are grateful for Marc's continued partnership and leadership.
On a personal note, it's been an immense pleasure for me to get to know Nakisha. You'll be hearing from Nakisha herself soon. I know you'll agree that she's just the right person to orient our organization for success and innovation into the future, as together we continue to build the world we want to live in.
Warmly,
Sunil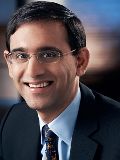 Sunil W. Savkar
Chair, Board of Directors
Let's Breakthrough, Inc.