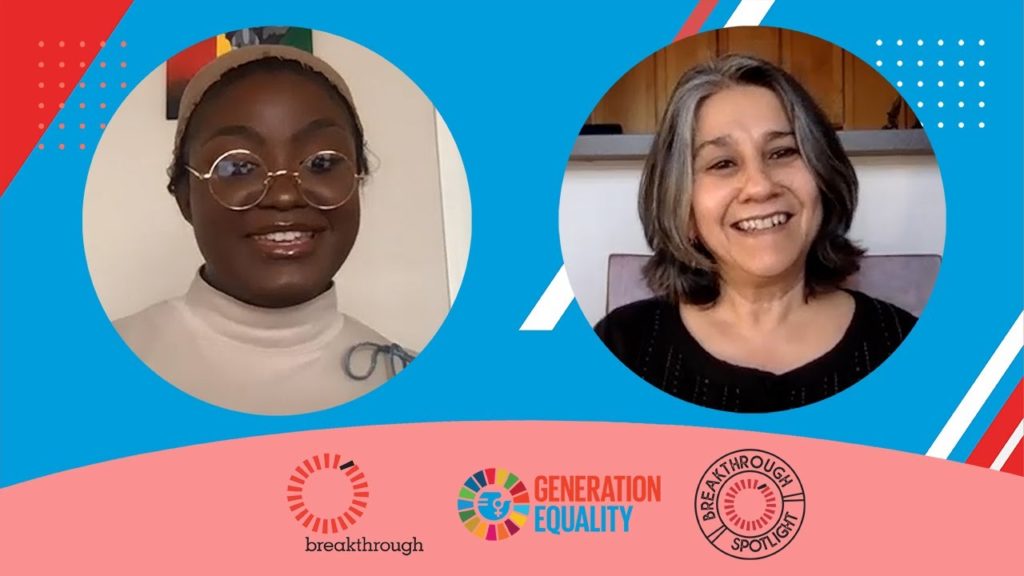 What the 1995 Beijing Women's Conference Was Really Like With Mallika Dutt
In 1995, the Fourth World Conference for Women in Beijing resulted in a global agenda for change from a feminist standpoint.
Breakthrough's founder and leader in the feminist movement, Mallika Dutt, meets with Ponny White, a child care policy analyst and reproductive justice activist from Minnesota, to discuss takeaways from this historic event. 
In this conversation, Mallika recalls her background as the associate director of the Center for Women's Global Leadership, which lead her to play an integral role in the Fourth World Conference for Women in Beijing.
Mallika reflects and says that the feminists at the conference shared an ultimate goal: to create a global movement that analyzes how women navigate a multitude of spaces and reimagine those spaces as equitable ones. The event was groundbreaking. For some, the Beijing +25 Conference was the first place where they were able to find their voice and openly share their experiences in a public arena.
Having a similar background to Mallika as an immigrant and feminist, Ponny asks advice to fuel the feminist movement and move forward. Mallika says power lies in finding a way to tap into the diverse, lived experiences of women throughout the world and active listening.