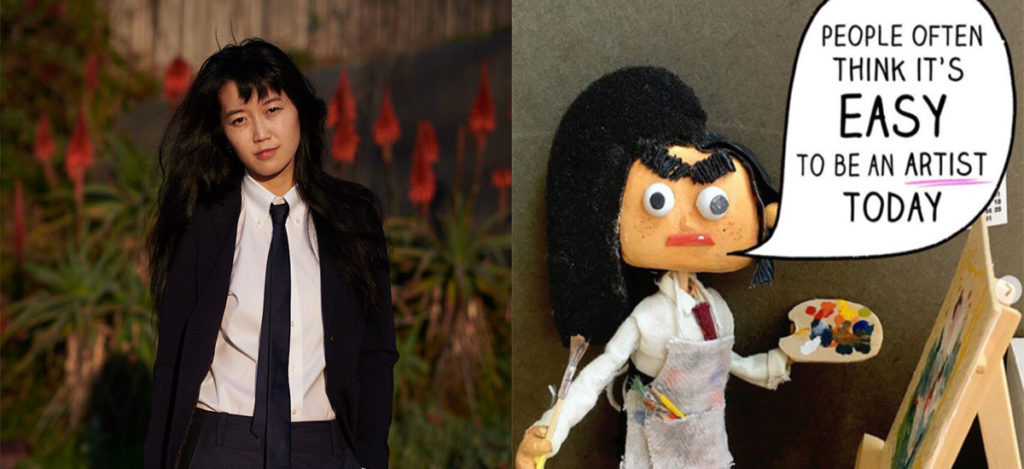 Expressions of Frida: Eunsoo Jeong Turns Rage into Art
This piece is published in partnership with the Expressions of Frida as part of By & For: A Podcast Community, a series of podcast partnerships to uplift the lived experiences and liberation dreams of girls and gender non-conforming youth of color
Season 1, Episode 1: "Eunsoo Jeong Turns Rage into Art"
"I felt like I needed to find some kind of outlet to express this emotion so I designed a character of myself that is just bittersweet and angry that doesn't give a f*ck … and created Koreangry."
Last July, we spoke with the creator behind Koreangry, Eunsoo Jeong (She/Her/Hers), who immigrated from South Korea to San Francisco in 2001 at age 13. After receiving a Bachelor of Fine Arts through the Animation/Illustration program at San Jose State University, she headed down to Los Angeles to pursue her career in the animation industry.
Eunsoo's Koreangry is a comic that provides information on important topics such as calling out unrealistic beauty standards, harmful stereotypes surrounding the Asian community, and political issues such as zero-tolerance immigration policies and police brutality, all with dark humor and justifiable rage.
Koreangry Instagram: Koreangry (@koreangry)
Get the Koreangry book here: Koreangry – koreangry
Eunsoo's art website: Eunsoo Jeong Art
Immigrant rights organizations to support:
Legal Directory – Nonprofit Resource Center
RAICES – Refugee and Immigrant Center for Education and Legal Services
Learn more about the Dream Summer Fellowship with the UCLA Labor Center: Dream Summer
Generational trauma: How Trauma Is Carried Across Generations
Expressions of Frida is a podcast where we will be talking about the importance of artivism in the community and highlight the work of womxn of color (artists, musicians, poets) globally! The podcast started one day when Christina and Pam were at the park talking about their art and thought how great it would be to connect with other womxn of color artists around the world.