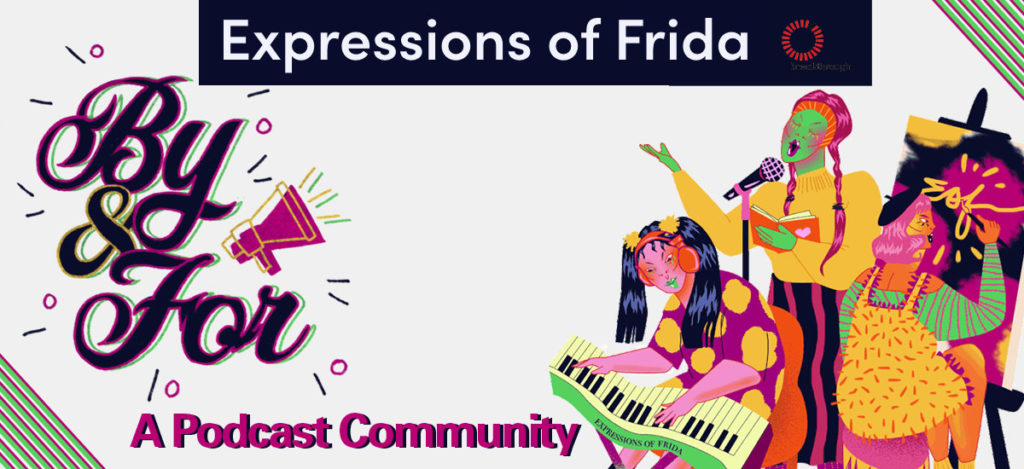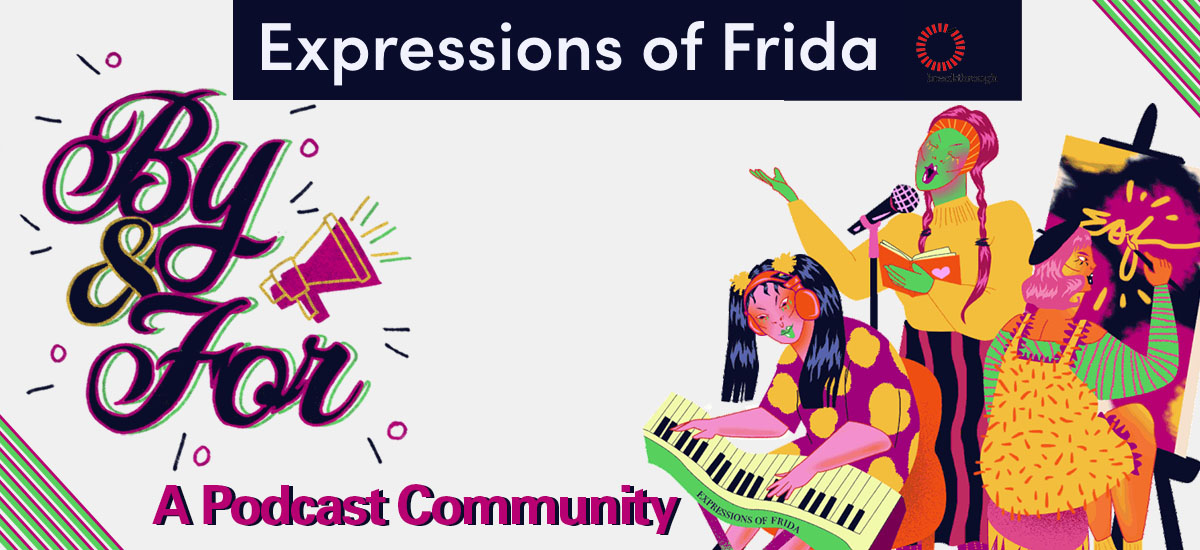 'Expressions of Frida' podcast on WOC artists & their impact joins our BY & FOR: A PODCAST COMMUNITY!
We are so excited to be an official creative collaborator for Season 1 of the Expressions of Frida podcast, an engaging series dedicated to highlighting the work of emerging womxn of color artists and discussing the impact of art in social movements!
Every two weeks, we'll post another episode hosted by Expressions of Frida creators Pam Hernandez and Christina Overton. We hope you'll join the conversation!
Check out the trailer for the series above, and stay up to date by following us on Facebook (Breakthrough / Expressions of Frida), Instagram (Breakthrough / Expressions of Frida) and Twitter (Breakthrough), and by subscribing to our newsletter (Breakthrough).