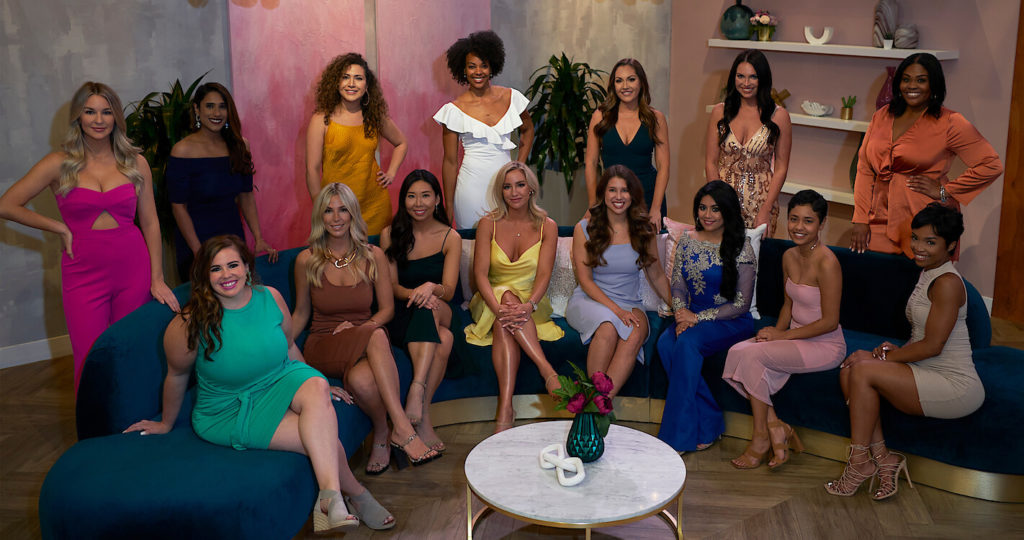 It's Time for More Body Diversity on Reality Shows and Beyond
By Loryn Wilson Carter
Cover Photo Credit: Netflix
From The Bachelor to Married at First Sight, reality dating shows constantly give us the same premise: thin, conventionally attractive people looking for love. These shows often lack racial diversity, with most if not all the cast members being white. But there is also a lack of size diversity as well that is hard to ignore. Fat women are often excluded from the narrative about love, sex, and dating, even when the average woman wears plus-size clothing. Reality dating shows–and television shows writ large–have a long way to go when it comes to the representation of fat women, whose stories about navigating love and relationships deserve to be told.
Love is Blind is the most recent example of an absence of fat women on dating shows. The producers' decision to phase out two plus-size women was a missed opportunity for greater representation. As a result, we have a cast full of thin people who are highlighted in a show that is supposed to be about appearance being taken out of the equation for meeting a new romantic partner.
Love Is Blind begins with about 30 cast members and while only six love stories end up being featured in the final cut. In this case, the two plus-size women in the cast were featured on season 2 episode 1, never to be seen again. To make matters worse, contestant Abishek "Shake" Chatterjee consistently tried to figure out the size of the women he was talking to, asking if he'd have trouble picking them up at a music festival. The problem with the lack of size diversity here is two-fold: the producers chose to remove both plus-size women from the show despite their presence on the first episode and then allowed for a male contestant to make fatphobic comments. Of course, not every single love story can be told in 10 episodes of a reality show, but the truth is if the producers wanted to include fat women, they would do just that.
Married at First Sight has problems similar to Love Is Blind–once again, the couples selected are mostly thin women, despite a good amount of racial diversity. It is as if these producers have bought into the idea that either no one wants to marry a fat woman, or that the audience doesn't want to see fat women finding love and companionship. As a married fat Black woman myself, I know for a fact that we are out here finding love, going on cute dates, and walking down the aisle. Excluding fat women from the cast perpetuates the bias our society has against fat women and sends the message that they are better left unseen and worse, unloved. To achieve fully representative storytelling, dating shows like Love Is Blind and Married At First Sight must have both racial diversity and size diversity.
While there is more representation of fat women on scripted television shows, the love lives of fat women characters are often used as fodder for jokes and comic relief. In the case of Insecure, Kellie's character is rarely seen dating or in relationships, and the few times she is, it is used as a comedic device in a way that it isn't for Issa, Tiffany, or Molly.
Another early example is Nikki Parker on The Parkers played by Mo'Nique. Her character was portrayed as desperate, to the point where she pursued Professor Ogelvee even when he made it clear he wasn't interested. This pursuit was a running joke throughout the series as if it was unimaginable for Nikki to attract someone who wanted to be with her.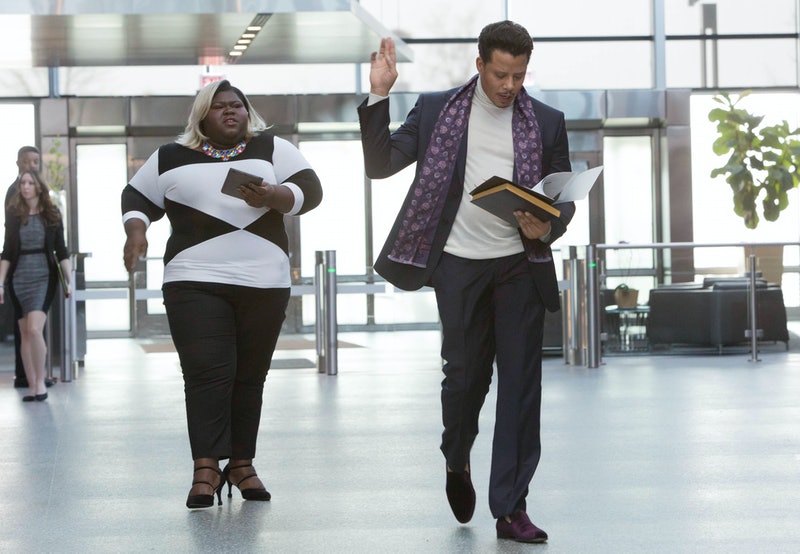 One portrayal I enjoyed was Gabourey Sidibe as Becky on the hit show Empire. Not only did she have an identity and personality outside of her weight, but she also did have a brief sex scene in the second season of the show. While I would argue that they could have made the scene a bit longer, it was still refreshing to finally see a fat Black woman getting hers on a popular television show.
Things have gotten better since Empire, with shows like Shrill putting the love lives of fat women front and center through the stories of the main character Annie and her best friend and roommate Fran, but there's still a long way to go. I'm looking forward to when I can turn on the television and see fat women getting the love and romance that I see so many of us achieve in real life.