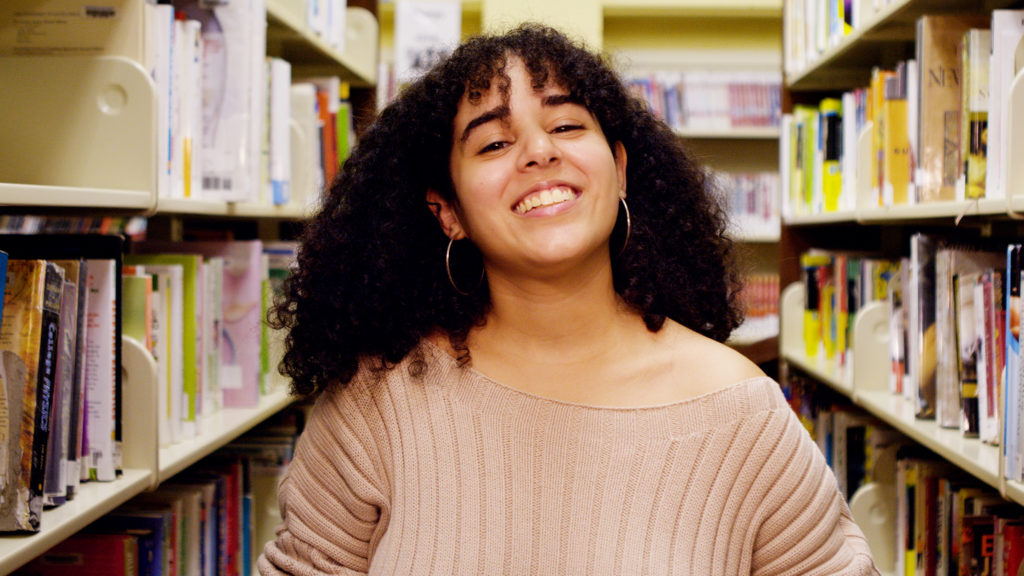 Kailey | Dominican-American Educator Helps BIPOC Students In Queens, NY
Kailey (She/Her) is a Dominican-American young woman living in Queens, New York. Kailey reflects on her experience growing up as a person of color navigating two cultures who is passionate about family, community, and representation.
She explains that her identity is multifaceted and that her family is made up of different virtues and practices help shape who she us today and ideas, " I have two completely different cultures working together to make me the person I am," says Kailey, "One side finds strength in being wives and mothers, and one pushes me to be more independent." Kailey recognizes that there is strength in both of these ways of existing.
Despite having a rich identity, Kailey notes that it's rare to see someone like her in media, "I am a multifaceted person, and that's what we often don't see with characters who represent us in media."
Lack of representation isn't just in the movies or on television. Although Kailey lives in one of the most diverse neighborhoods in the world, she grew up with mainly white teachers, "Despite how great my teachers have been, they;re still not able to understand. They're not able to connect with me the way a teacher of color would."
While America's schools are more diverse than ever with BIPOC students, the teachers are mostly white. This experience inspired Kailey to take action to provide students like her the opportunity to connect with a BIPOC educator.
Kailey uses her experience as an opportunity to give back to these BIPOC students in her community by working at a local library, "It's a lot of work and very stressful at times, but then seeing these kids three days a week gave me motivation, and they kind of gave me a small window into their lives. That meant so much to me."
---
If you enjoyed this episode of Our Stories In Vivid Color, please consider donating here to help us with finishing funds. Your contribution will allow us to continue amplifying voices and stories of BIPOC girls and GNC youth.
We also invite BIPOC girls and GNC youth to tell their stories on our platform, OurStoriesInVividColor.org.