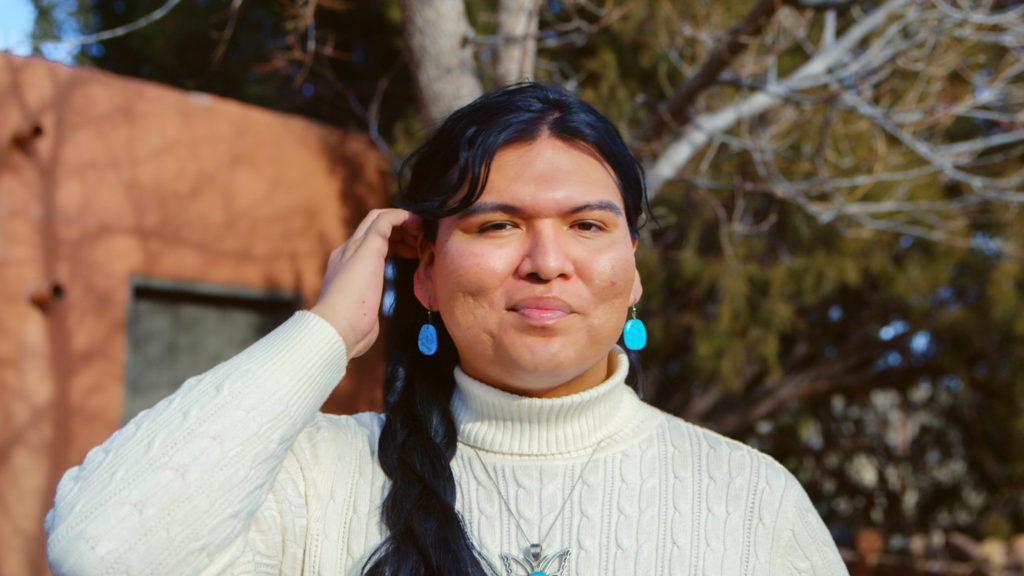 Charlie | Indigenous Influencer Leaving a Positive Impact
Charlie Amáyá Scott (She/They) is a Diné (Navajo) scholar born and raised within the central part of the Navajo Nation. When they made the move from their small town to Brown University, it was a big shift.
"My graduating class for high school was 98% Navajo," says Charlie, "It wasn't until I went to Brown my first year that I had a lot more experience interacting with folks from different communities [and] different cultures."
That shift was a culture shock, leaving Charlie to feel displaced and yearning to return home, but Charlie decided to stay after a heartfelt conversation with their mother.
"[My mom] told me that I was not going to come home. That I applied to Brown, that I chose to attend Brown, and that I deserve to be at Brown."
Soon after, Charlie began to thrive and became a well-known face on campus, and they grew more comfortable as their authentic self.
This experience and Charlie's experience as queer, trans, and Diné led Charlie to create their blog, dineaesthetics.com.
With an audience of over 74,000, Charlie continues to inspire, educate, and change the world for the better.
---
If you enjoyed this episode of Our Stories In Vivid Color, please consider donating here to help us with finishing funds. Your contribution will allow us to continue amplifying voices and stories of BIPOC girls and GNC youth.
We also invite BIPOC girls and GNC youth to tell their stories on our platform, OurStoriesInVividColor.org.