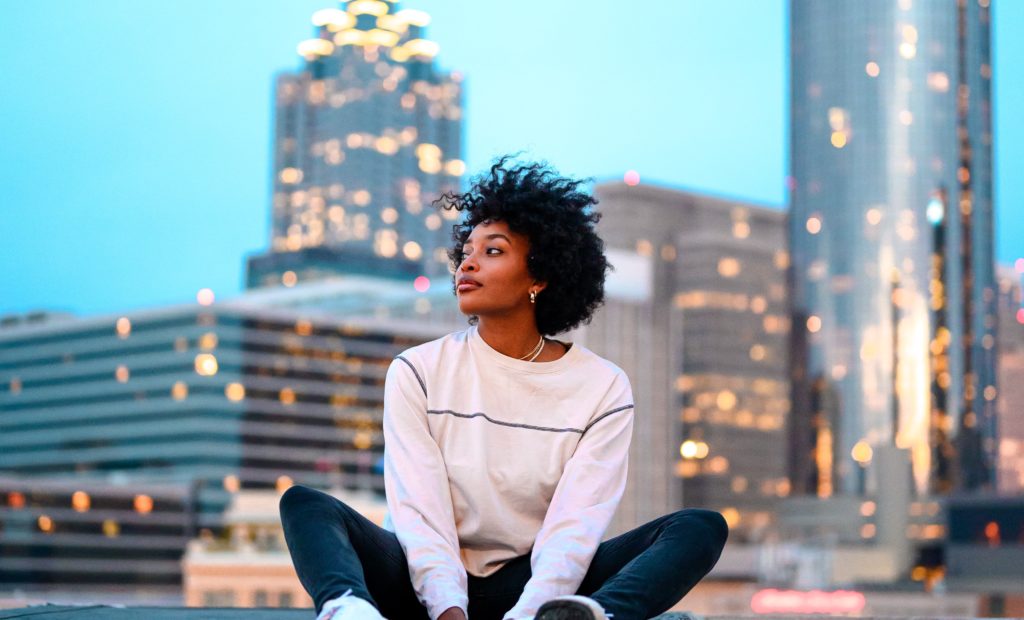 Mental Health Issues Increase for Women and LGBTQIA+ Folks During COVID-19
If you're feeling overwhelmed, increased anxiety, or newfound feelings of sadness or depression, you're definitely not alone. The effects of COVID-19 aren't just physical; they're also emotional. It's been reported that LGBTQIA+ folks face an uptick in depression and anxiety. Women are almost three times as likely as men to report suffering from significant mental health consequences. 
"For some, feelings of anxiety and depression is a new experience, and it can be shocking", says mental health professional Jessica Zaehringer. She says that the COVID-19 pandemic has sparked unintended negative consequences, especially for women and LGBTQIA+ folks whose barriers before the pandemic have been heightened, such as housing and unemployment. 
These sudden changes can feel scary, isolating even. Now more than ever, Jessica says it's important to find ways to connect with others and explore different self-care methods. "It's important that we are continuing to always care for ourselves in the best way we know how," says Jessica, "there's no one-size-fits-all for self-care or even mental wellness, so what works for one person may not work for another."
Self-care looks different for each of us. Taking care of ourselves during this time is just as important as taking care of our other priorities. Here are some self-care and mental health tips, tricks, and resources:
Create a judgment-free zone for yourself
Feelings of anxiety and sadness can go hand-in-hand with feelings of shame. Take a moment to recognize that your feelings of sadness and anxiety are normal. Don't punish yourself for feeling ashamed. "We want to treat ourselves the way we would treat our best friend," says Jessica, "We want to give ourselves that grace and that judgment-free zone."
Rest
Since the onset of the COVID-19 pandemic, there's reportedly been an increase in difficulty sleeping across the nation. Try to get a good night's sleep if you can; it can help to put down the phone at night and create a consistent sleep schedule. Jessica says it's okay to sleep in if you need to, "our bodies need rest."
Connect with others
Jessica says that connecting with others during the COVID-19 pandemic, and being honest with our feelings is essential. If you feel you need additional support, there are options. There are free virtual support groups that you can go and chat with folks. Check out The Mighty to connect with communities that talk each day about a diversity of topics from health conditions to weekly challenges.
Listen to podcasts
There's a myriad of mental-health-related podcasts available. Maybe there's some you want to recommend (message us about it)! If you're looking for a new podcast, tune into Savvy Psychologist, The Anxiety Coaches, and The Science of Happiness.
Utilize self-care apps
Well-known apps such as Calm and Headspace are excellent guides for someone who wants to meditate. Meditation has been scientifically proven to have so many benefits; however, Jessica says it's not for everyone, and that's OKAY. In that case, she suggests other apps centered around self-care such as Shine, Reflectly, Mantra, Aloe Bud, and Fabulous.
Reach out to a (free) hotline
There are people who want to help you feel safe and heard. If you're feeling suicidal, or just need someone to talk to, there's someone who is here to listen and provide support: