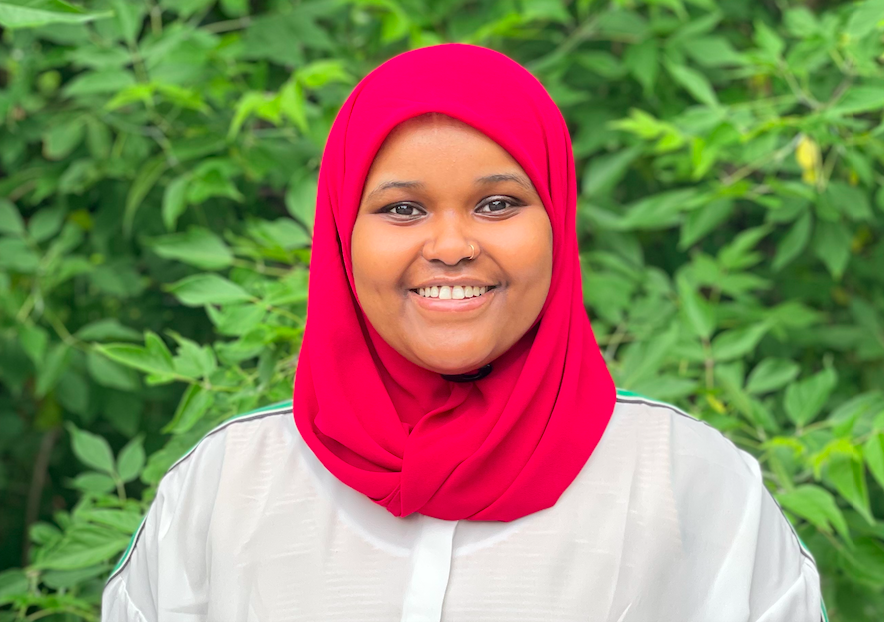 Muslim Writer, Najma Hashi, Combats Negative Stereotypes in Media
Najma Hashi (she/her) is a member of By & For, writer, and curator of the blog Representation Matters, which is inspired by her experience as a Muslim woman and advocates for better representation of BIPOC folks in media. Recently, Najma created an e-book that explores how media can shift people's perceptions on a large scale and the need to create authentic BIPOC characters in television and film.
"I never saw a hijabi Muslim woman in the media", says Najma, "[until] I saw Ginella Massa anchoring on CityNews. My whole thought process changed."
Najma says that the experience inspired her to create content focused on media representation of BIPOC persons, including positive representation of Muslims. "If Muslims are represented in mainstream media, it is on the basis of negative stereotypes." She notes how Muslims are typically portrayed as terrorists, which can promote Islamophobia and dehumanize an entire community filled with rich, dynamic, and beautiful stories.
Najma's e-book aims to combat these harmful stereotypes and uplift the positive stories of Muslims and BIPOC folks. "I hope that my e-book lets POC know that they matter in the media and that they are so much more than just typical stereotypes about their race and ethnicity. We are humans with real stories and real experiences."
Download Najma's e-book, Why Does Representation Matter in the Media?, here.
---
By & For is Breakthrough's program that amplifies the lived experiences of creative girls and gender non-conforming youth of color in authentic, nuanced, and respectful ways, and provide them with platforms to share their own creative work, on their own terms. Support By & For here.