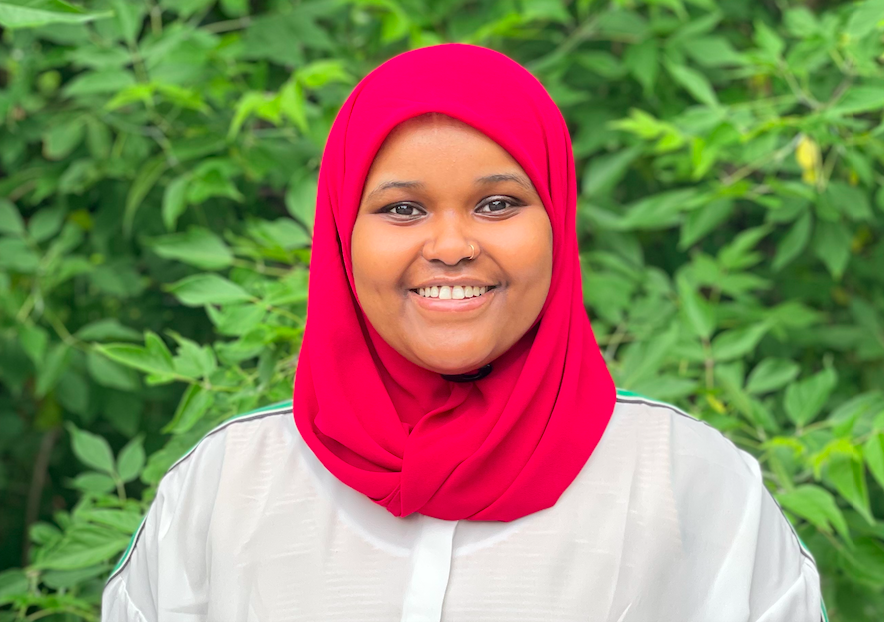 Muslim Writer, Najma Hashi, Combats Negative Stereotypes in Media
Najma Hashi (she/her) is a member of By & For, writer, advocate for more diverse representation of BIPOC folks in media.
Her creative work centers on BIPOC representation in media and unveils her own experience as a Black, Muslim woman forging a career in media.
She's led projects, such as Representation Matters, a blog that uplifts the voices and stories of BIPOC folks in media, and an e-book that explores how media can shift people's perceptions on a large scale and the need to create authentic BIPOC characters in television and
"I never saw a hijabi Muslim woman in the media," says Najma, "[until] I saw Ginella Massa anchoring on CityNews. My whole thought process changed."
Najma's determination to carve out a space for BIPOC people in media led Najma to Breakthrough where she explores different mediums to recognize BIPOC folks who are trailblazing in the media industry and inspire others to create opportunities for BIPOC folks in media.
Her newest project is Hidden No More, a podcast that draws on her experiences as a Muslim, Black woman and explores how inauthentic storylines in mainstream media are harmful to BIPOC folks. It centers the wisdom of change-makers diversifying TV, Film, and entertainment.
Follow Breakthrough on social media for the latest announcements of Najma's work, and stay tuned for Hidden No More.
---
By & For is Breakthrough's program that amplifies the lived experiences of creative girls and gender non-conforming youth of color in authentic, nuanced, and respectful ways, and provide them with platforms to share their own creative work, on their own terms. Support By & For here.