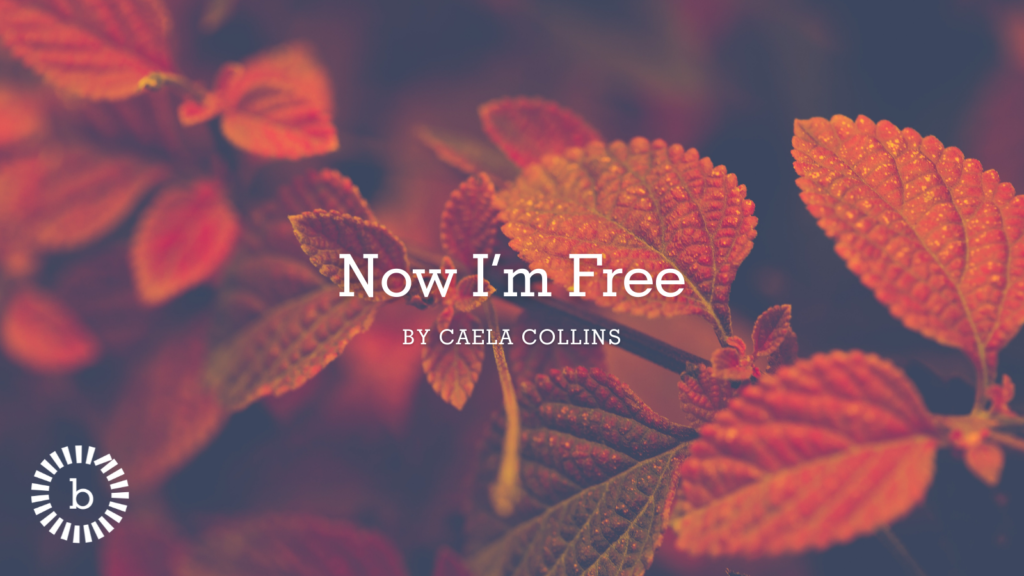 "Now I'm Free" by Caela Collins
BY CAELA COLLINS
I want to leave.
I want to shed this body like fall.
I want my mind to be freed and dance around like leaves drifting down to the autumn mosh pit.
I want to go.
I want to burn the burdens of my soul into ashes.
I want my thoughts to hug the flames, a blessed danger with a warm heart and tantalizing smile.
I want to run.
I want to box up all my traumas, throw them overboard, and tumble to the wayside for someone else to stumble upon and find treasure.
I want my memories to be at ease like pampered house plants who don't know the wind.
---
By & For is Breakthrough's program that amplifies the lived experiences of creative girls and gender non-conforming youth of color in authentic, nuanced, and respectful ways, and provide them with platforms to share their own creative work, on their own terms. Support By & For here.