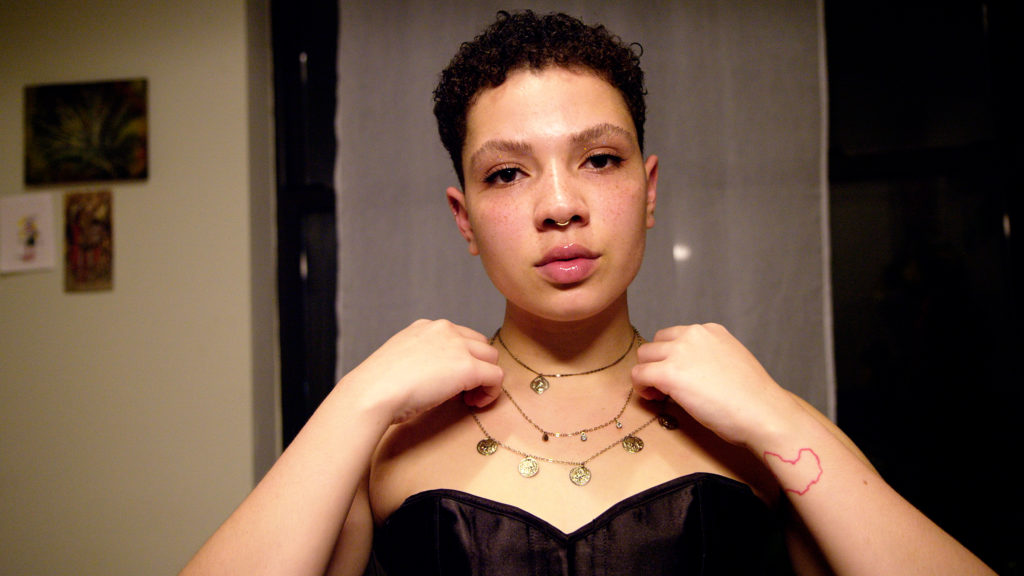 Ta'Lor | Nonbinary Model Creating Affirming Spaces for BIPOC and LGBTQ+ Folks
Ta'Lor (They/Them) is a young actor, model with We Speak Models, writer, and artist living in New York City. Creativity and community are core elements that help them stay grounded and connected.
Whether it's acting, modeling or photography, Ta'Lor will utilize creativity as an outlet for self-expression and healing, "I have a love for art and I have a love for expression," says Ta'Lor, "When I can find outlets to express myself that is like my healthiest coping mechanism."
Ever aware of the politicization of human bodies, Ta'Lor notes that being non-binary helps them reclaim fluidity and neutrality from gender norms. Ta'Lor finds comfort and power when they surround themselves with other BIPOC and LGBTQ+ folks. "Theres a sense of home when it comes to hanging around people that look like you or might have ate the same dinners that you were growing up eating."
In their effort to actively create affirming and lively spaces for BIPOC and LGBTQ+ folks, they are very self-aware of the privilege one can bring to the table. Being of a mixed, Black person of a fairer complexion, they know that their loved ones may bear the brunt of judgements they'll never personally experience.
Ta'Lor's experiences and identities have meshed to forge a life goal everyone can support: "basic ground level love for every human across the board".
---
If you enjoyed this episode of Our Stories In Vivid Color, please consider donating here to help us with finishing funds. Your contribution will allow us to continue amplifying voices and stories of BIPOC girls and GNC youth.
We also invite BIPOC girls and GNC youth to tell their stories on our platform, OurStoriesInVividColor.org.