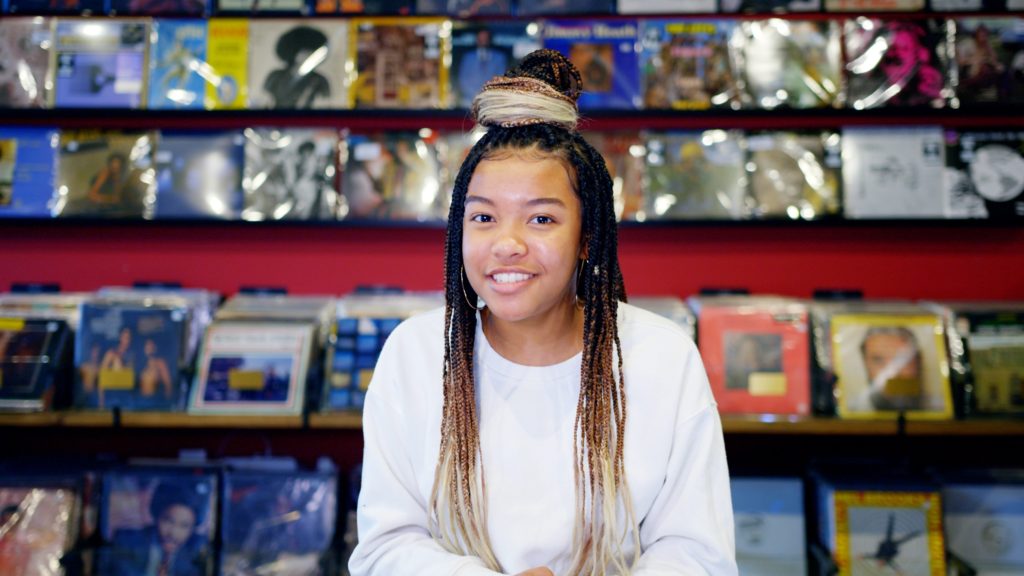 Tomiko | Hip Hop Dancer and Creative Leader in Los Angeles
Tomiko (She/Her) is a hip hop dancer, creative, leader, and activist.

Since the age of six, she has been dancing with the nonprofit organization Culture Shock LA and founded Girls Can Create at Eagle Rock High School, which inspires young women on campus through art, activism, and entrepreneurship.
Her advocacy is inspired by her experience growing up in Los Angeles, California, and being both Black and Filipina.
Although she's of Black and Filipino descent, she did not grow up around many Black people. Tomiko has a 3C curl and found herself trying to fit in by straightening her hair. She notes that seeing others with natural, Black hair was far and few, especially in media.
Tomiko knows that media representation is essential and has the opportunity to inspire "other little girls" to rock their curls and live life with confidence.
Now, she confidently embraces her natural curls, continues to hip hop dance, and acts as an advocate for BIPOC girls in the arts.
---
If you enjoyed this episode of Our Stories In Vivid Color, please consider donating here to help us with finishing funds. Your contribution will allow us to continue amplifying voices and stories of BIPOC girls and GNC youth.
We also invite BIPOC girls and GNC youth to tell their stories on our platform, OurStoriesInVividColor.org.