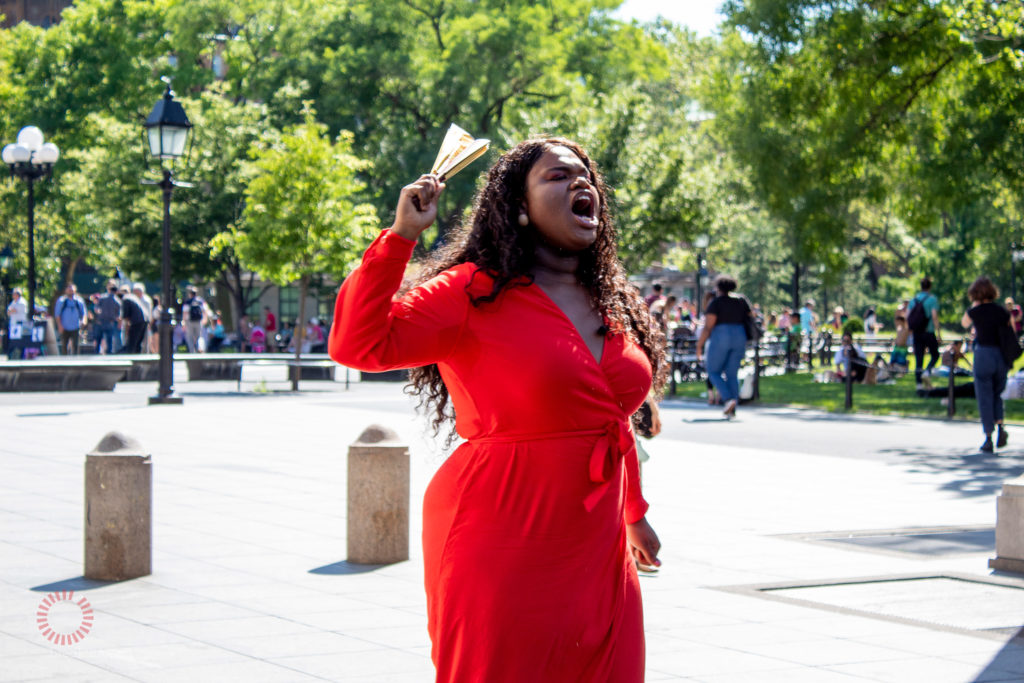 Trans Women of Color "Are In A State of Emergency"
Written by Mary Iannone and R Ferari, on behalf of Breakthrough U.S.
---
Content note: The following piece discusses the epidemic of violence and murder against trans women of color in the United States.
Dana Martin. Jazzaline Ware. Ashanti Carmon. Claire Legato. Muhlaysia Booker. Michelle 'Tamika' Washington. Johana 'Joa' Medina. Paris Cameron. Layleen Polanco. Chynal Lindsey. Chanel Scurlock. Zoe Spears. Brooklyn Lindsey. Denali Berries Stuckey. Kiki Fantroy. Pebbles LaDime Doe. Tracy Single. Bailey Reeves. Bee Love. Ja'leyah-Jamar.
You might — and must — know the names of these individuals. These 20 trans women and femmes of color who have been murdered in the year 2019 alone.
But did you also know that Denali Berries Stuckey "wanted to change the world through her work and advocacy by being a role model to other LGBT-identified people in the community?" That Ashanti Carmon had recently been named Employee of the Month at her job? That Layleen Polanco was a member of the House of Xtravaganza, one of the most famous houses out of New York City's underground ballroom scene?
Earlier this year, Raquel Willis urged us all to talk about the deaths of Black trans women with the same energy as we do celebrity news. Serena Sonoma reminded us that the stories of Black trans women have to be about nuance and humanity, not only violence. LaLa B Holston-Zannell offered ways to fight back against the administration's continued attempts to further strip the transgender community of health care, housing, and other rights.
Black trans women are being forced to tell us, over and over and over again, "treat us like human beings." Not only are trans women of color, especially Black trans women, targeted, harassed, and murdered, too often they carry the extra burden of having to continuously teach — and beg — the rest of us to simply recognize their humanity. And for some reason, not all of us are listening.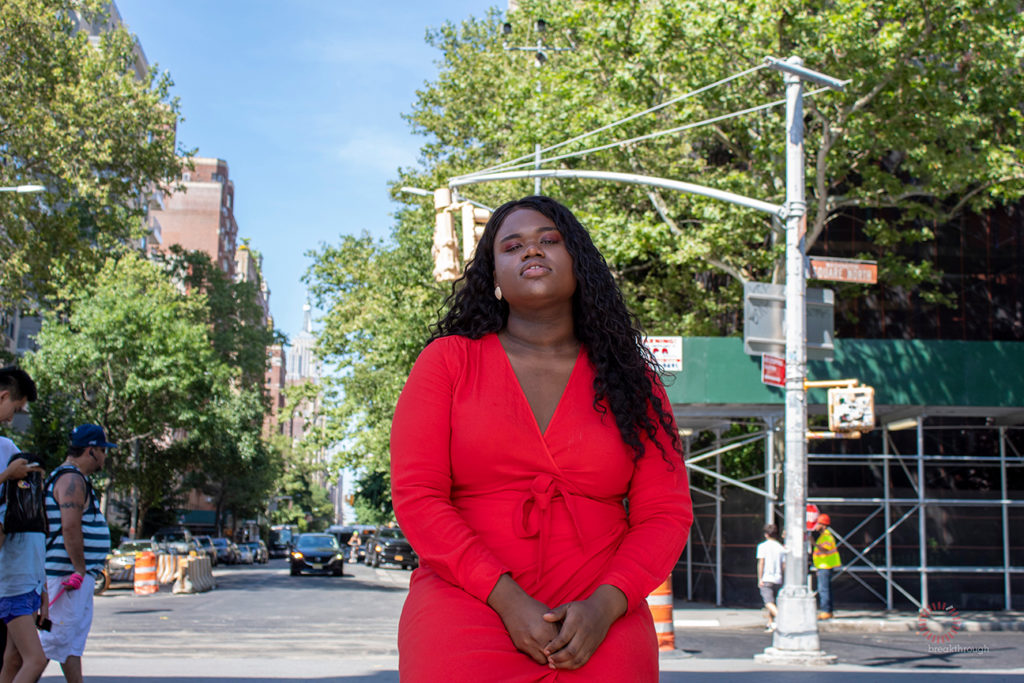 "We are being targeted. We are being harassed. We are being murdered. Especially trans women of color." — Jari Jones
So now, at Breakthrough, our ask to you (and to ourselves) is simple.
To our fellow cisgender folks:
This is our opportunity to truly ally. Ending violence against trans women of color simply cannot be the job of trans women of color. Our silences around cishet patriarchy and misogyny is what serves as the fuel for violence and murder. Our identity is not the default. Our gender presentations are not the default. The sooner we recognize the privilege with which we travel through the world, the sooner we will be equipped as allies through our words and our actions. Have courageous conversations with those around you who belittle, misgender, and otherwise dehumanize. This is a lifelong commitment. Commit to living it out.
"We are in a state of emergency. We need to call our allies…to take punches. To take kicks. To take hurt. To lose money. To save our lives." — Jari Jones
To our fellow white trans folks:
This is also our opportunity to step up as allies to our trans sisters of color. Recognizing that our whiteness provides us with a level of privilege that we must use to uplift the voices of our trans sisters of color. The Pride movement was created by trans women of color, specifically Marsha P. Johnson and of course, Sylvia Rivera. Without the tireless efforts of these women, there would be no Pride as we know it and that we benefit from as well. So it is time for us to use our privileges to uplift the voices of trans women of color, to speak their names, and to speak about the injustices they face that are so ingrained into our society. Their progress is our progress.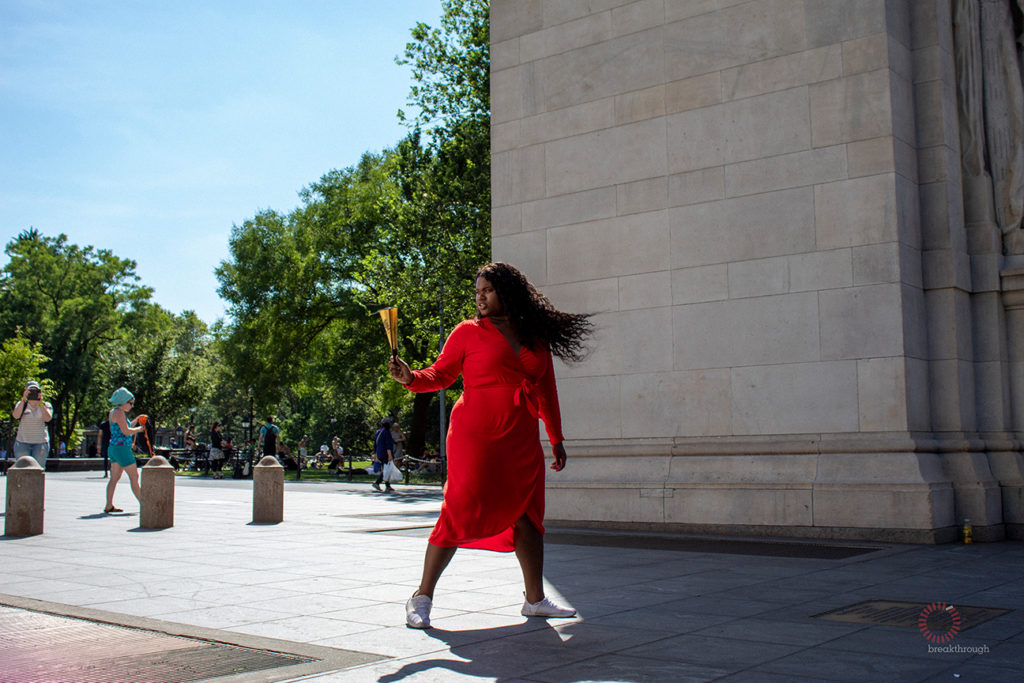 And in turn, our pledge at Breakthrough is this:
To continue to feature the VOICES and work of activists like Jari Jones in everything we do. To share accurate, humanized, non-sensationalized information. To uplift far more stories of trans women of color thriving in their everyday lives than we share stories of violence and death. And to share those stories with consistency, care, and joy.
Sylvia Rivera — and Jari Jones — asked y'all to quiet down. Will you listen?
The above content is current as of September 23, 2019.