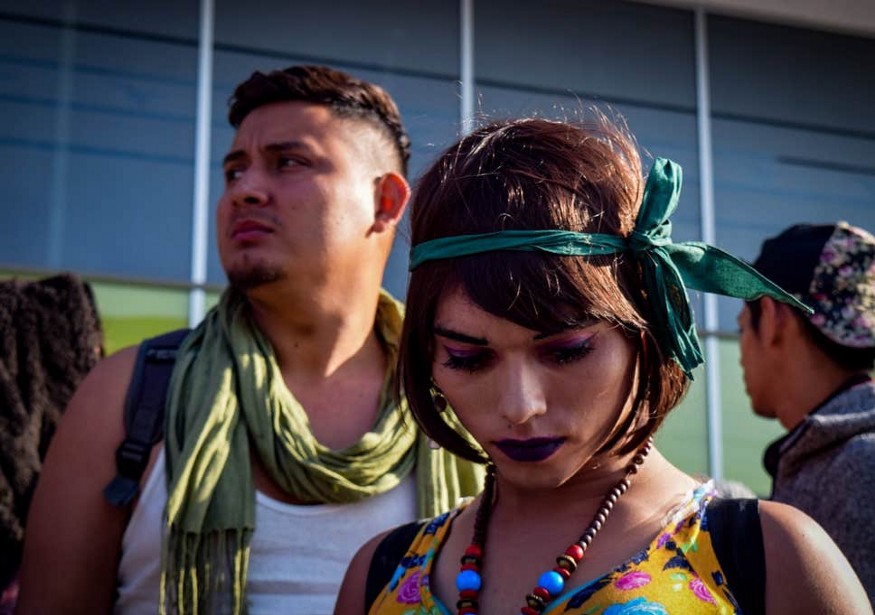 We can't achieve immigration justice without gender justice, too
In recent weeks, we've faced an onslaught of stories about the human rights abuses being perpetrated at our southern border. Detention centers where children, forcibly separated from adult family members, lack access to soap, diapers, toys, even beds. Where adults, crammed behind wire fences, look out with hunted, haunted eyes. We shiver when, on social media, our friends post eerily similar photos from Nazi concentration camps, and remind us that Anne Frank and her sister died from typhus, not from being gassed.
But other equally important stories are rarely told.
Of people seeking safety from the skyrocketing violence in San Pedro Sula, Honduras, a city with fewer than one million inhabitants and nine rival gangs.
Of the woman fleeing north, risking detention and death, because the last time her partner attacked her with a pan of burning butter, it splattered on her shoulder, but could easily have reached her throat.
Johana Medina León was a trans Latinx woman from El Salvador who died in ICE custody, on the first day of Pride. She was seeking asylum — from the transphobic harassment, gender-based violence, and other dehumanizing treatment she faced at home. Ultimately, it was the callousness of U.S. authorities, who continuously rejected her requests for medical care, that killed her. She was only 25.
Honduras has among the highest recorded incidence of intimate partner violence in the world. And the persecution of LGBTQ+ communities in the countries of the Northern Triangle — Guatemala, Honduras and El Salvador — is well documented, if only by human rights activists.
We cannot make sense of the surge of migration from Central America by pointing only to corruption, drug trafficking, and extreme poverty. We have to understand it as a consequence of the deep and pervasive homophobia, transphobia, misogyny and gender-based violence that, like in many communities in the United States, foment terror but also inspire incredible acts of resistance and resilience. Like crossing not one, but several, political borders for the purposes of achieving freedom.
And we have to understand our own government's response in the context of the xenophobia and misogyny of our elected and appointed leaders, and our centuries-long history of policing, persecuting and murdering Black and Brown bodies. The Department of Justice, under Jeff Sessions, made it harder for survivors of gender-based violence to seek asylum. The ruling has been challenged, but a resolution has stalled, leaving survivors suspended in a system of cages that punishes them for daring to believe they can have, and deserve, a safe, survivable life.
At Breakthrough, we are committed to telling these more complex, human stories, and creating a paradigm shift in our culture, rooted in a vision of intersectional, intergenerational and transnational feminist justice.
Through Breakthrough VOICES, we are turning the camera on activists and artists from all walks of life, who celebrate the power and beauty of our intersectional selves. And this fall, we'll kick off a new project called her.stories, to support girls, femmes and genderqueer youth across the United States, from Alaska to Puerto Rico, to tell their stories, accelerate movement building, and shift policy so that it meets the needs of those, as my colleague Darnell says, on the edges of the edges of the margins.
This political moment demands that we build radically empathetic, inclusive movements. We're glad to have you with us on this journey.