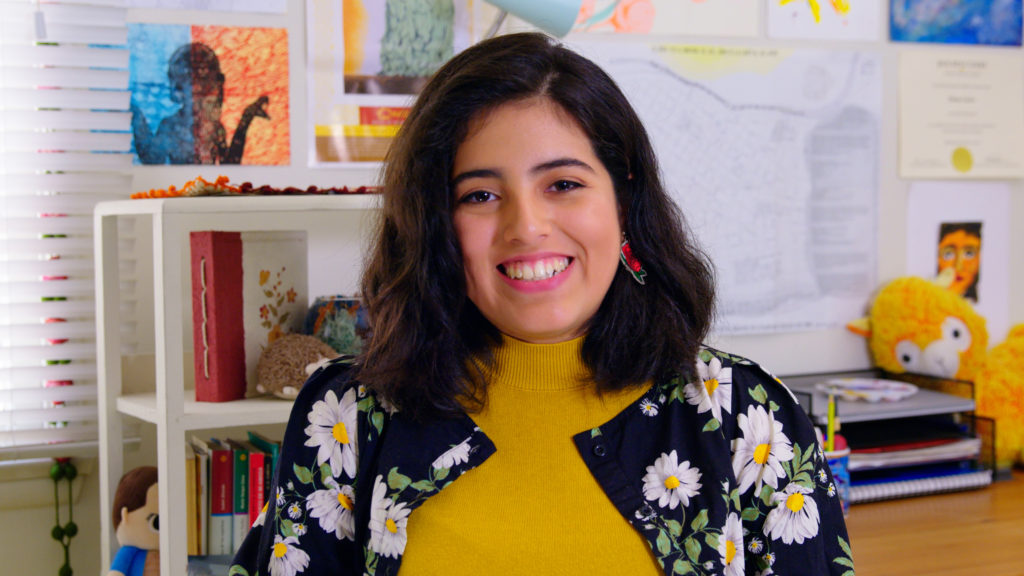 Diana | Double-Immigrant Exploring Identity and Indigenous Roots
Diana Castro (she/they) is a queer, immigrant, woman of color from Los Angeles. Their ethics were shaped by their mother's dedication to being a childcare worker. Despite working hard, the family faced challenging livable conditions and discrimination due to a language barrier. Diana often assisted their parents in times of need.
Eventually, the family decided to move back to Peru creating an identity crisis for Diana as a "double immigrant". She began to ponder – where did she belong? Where could she call home? Who could she call community?
Their life in Peru allowed them to learn about the experiences of Indigenous women. Within this community, Diana gained a safe space and window into art as a tool for empowerment, healing & social justice. When their family decided to move back to the USA, they brought this transformative energy back to America and has utilized it to de-stigmatize the immigrant experience, encouraging others to live authentically and celebrate the uniqueness of their identities.
Diana's message for younger generations is for them to take up space knowing that there are others out there that have similar backgrounds and "there's a light at the end of the tunnel".
---
If you enjoyed this episode of Our Stories In Vivid Color, please consider donating here to help us with finishing funds. Your contribution will allow us to continue amplifying voices and stories of BIPOC girls and GNC youth.
We also invite BIPOC girls and GNC youth to tell their stories on our platform, OurStoriesInVividColor.org.