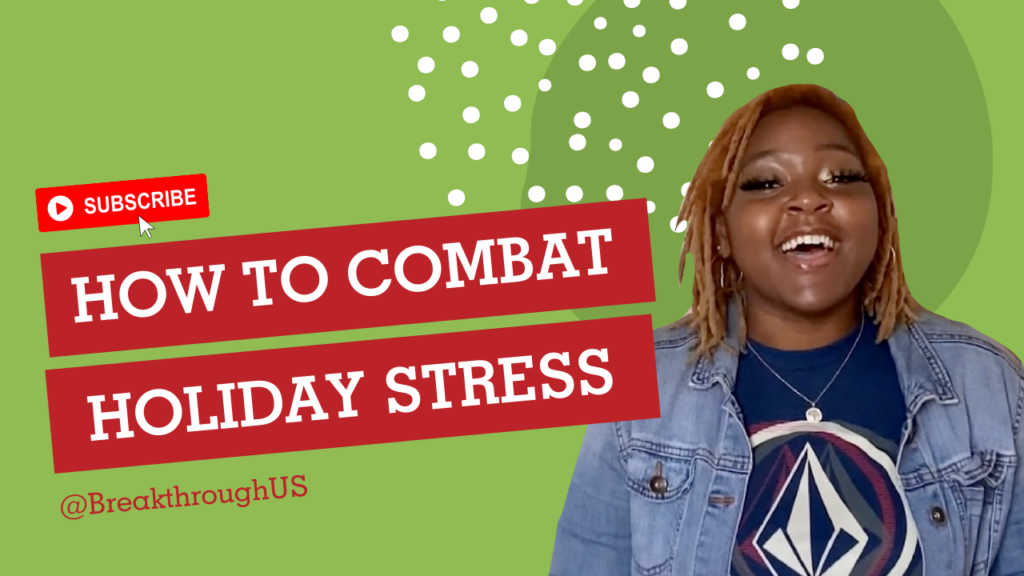 Episode 2 of 'Just Breathe': Combat Holiday Stress
The holiday season can trigger depression and cause one to feel overwhelmed. With the right tools, you can have a stress-free season! The host of our series Just Breathe, Brittany Armstrong, has three simple tricks to combat holiday stress.
1. Know Thy Calendar
Brittany suggests that one of the best ways to stay stress-free during the holiday season is to prepare ahead of time, "If we know what to expect, then we know that we have the opportunity to prepare for it." Brittany, who comes from a large family, is an expert at planning in advance, "I have six siblings and ten nieces and nephews. Knowing that, I start brainstorming for gifts early! I pay attention to their hobbies, likes, wants, and secretly notate them in my head or sometimes [place them] in my Amazon cart."
2. Practice Compassion and Empathy
Being kind to yourself is just one of the few ways to tackle holiday stress. Brittany suggests it's important to practice empathy with yourself and with others, "[We must] give our family the space to express themselves, but also it's important that we do set boundaries."
3. Remain in Gratitude
Yes, the holidays certainly can be stressful, but it's helpful to acknowledge all the good things in our life. Easier said than done, right? Brittany encourages us to be grateful for what we do have, opposed to what we don't. Be gentle with yourself in the process!