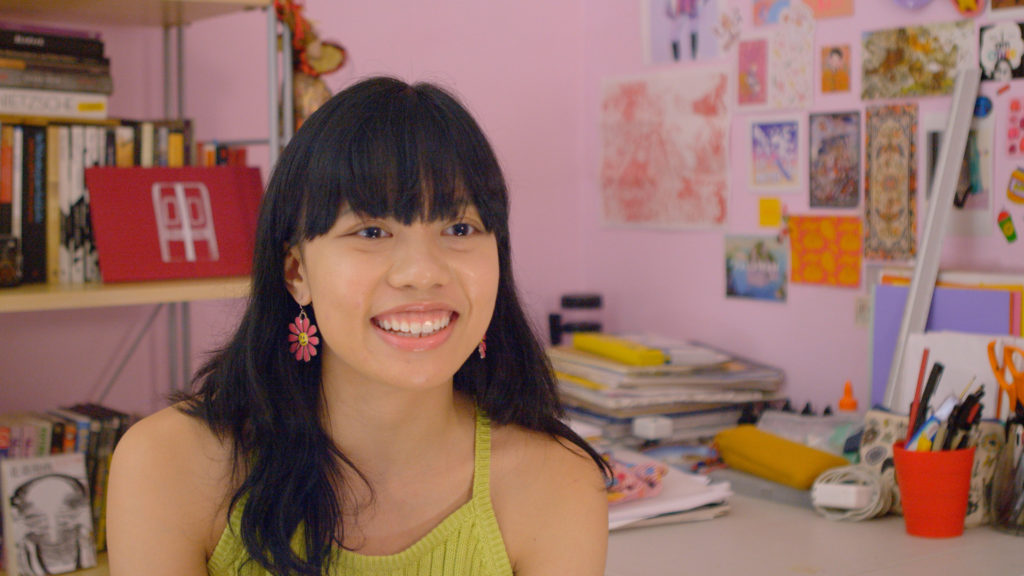 Eutalia | Filipina-American Artist
Eutalia is a proud Filipina-American that celebrates her culture through her artwork, "A lot of what I do includes my background as a Filipino-American and really just telling stories through charismatic women," she says.
Approaching stories with playful perspectives and vibrant color palettes, her art centers on bold and flirty women inspired by the women and memories in her family.
"I'm a very sentimental person. A lot of my work is like a bridge of what I remember as like a 90's kid or like early 2000's. I always try to incorporate that somehow. And it's always a bit of nostalgia, including my Filipina-American background."
Not limiting herself to materials, she also loves to dabble with various mediums, including digital and ink illustration, gouache, sculpture, ceramics, animation, embroidery, and more. When Eutalia isn't drawing, she's daydreaming about her next piece.
---
If you enjoyed this episode of Our Stories In Vivid Color, please consider donating here to help us with finishing funds. Your contribution will allow us to continue amplifying voices and stories of BIPOC girls and GNC youth.
We also invite BIPOC girls and GNC youth to tell their stories on our platform, OurStoriesInVividColor.org.