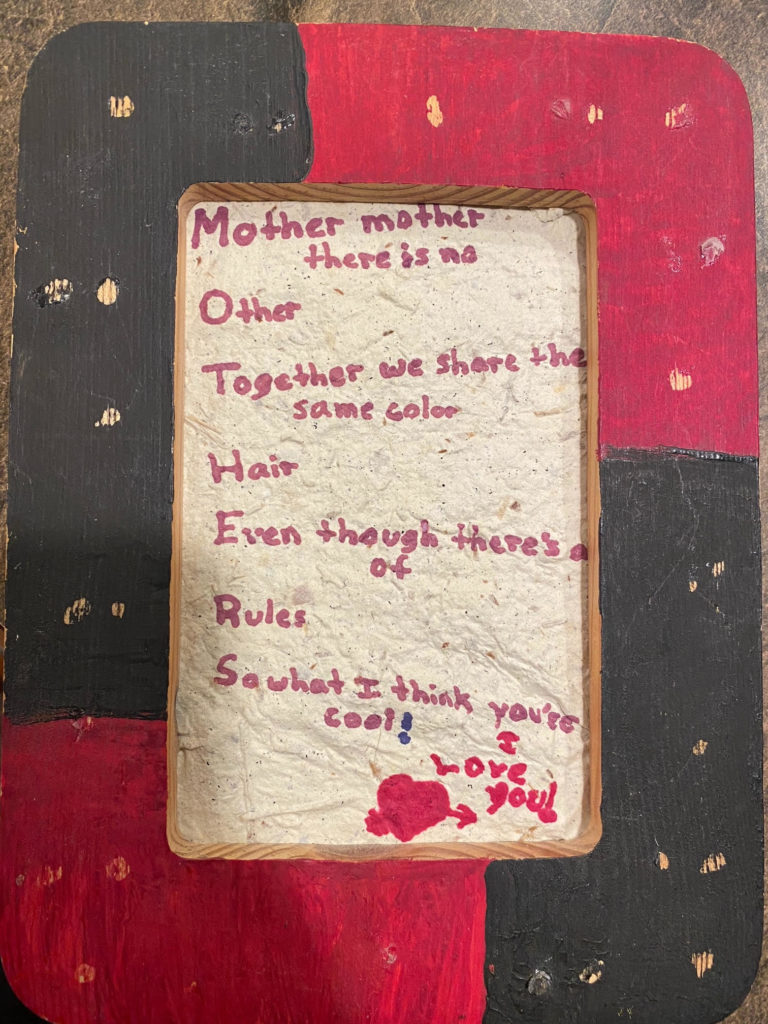 M.O.T.H.E.R. by Caela Collins
by Caela Collins
(in dedication to my mother Valerie)
---
Childhood
Mother, mother there is no
Other
Together we share the same color
Hair
Even though there's a lot of
Rules
So what I think you're cool!I Love You!
---
Adulthood
Most of all, I want to say thank-you. No matter how
Overly elaborate the words of my declaration become, it all muddles down to
Those two sweet syllables that represent true unrefined gratefulness.
How is it that you manifested my architecture from flesh & bone to the
Effervescence of my smile? Maybe you never
Really needed me, but it was the
---
Valor of motherhood that
Attuned to this
Love that's
Entrapped in pure
Reverence.
I see the same bravery within your heart that chose not to
Escape the day destiny called upon your glorious name, MOTHER.

I Love you and I'm Thankful for you Mom!
---
This piece is part of Breakthrough's program By & For; An initiative to amplify the lived experiences of creative girls and gender non-conforming youth of color in authentic, nuanced, and respectful ways, and provide them with platforms to share their own creative work, on their own terms. Support By & For here.