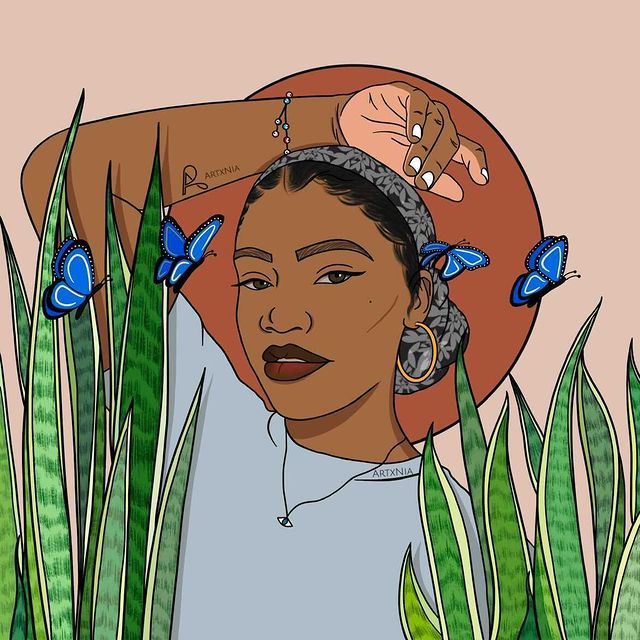 Meet Nia Asemota: Artist Contributor to By & For
Cover art by Nia Asemota
Nia Asemota is a young artist, technical instructor for Black Girls CODE, and contributor to By & For. "My artwork is the epitome of my inner personality- bold lines and bright colors. Through my cartoon realistic pieces, I seek to pay tribute to my dynamic cultural heritage as an Afro-Latina from New York," says Nia, "With my art, I aspire to uplift and highlight the essence of people in my community."
During #ThisIsBlackJoy, Breakthrough's campaign to celebrate Black joy as a form of resistance, healing, and connection with stories from Black youth and contributions from organizations such as BEAM, Nia created a thoughtful piece to express what Black joy means to her.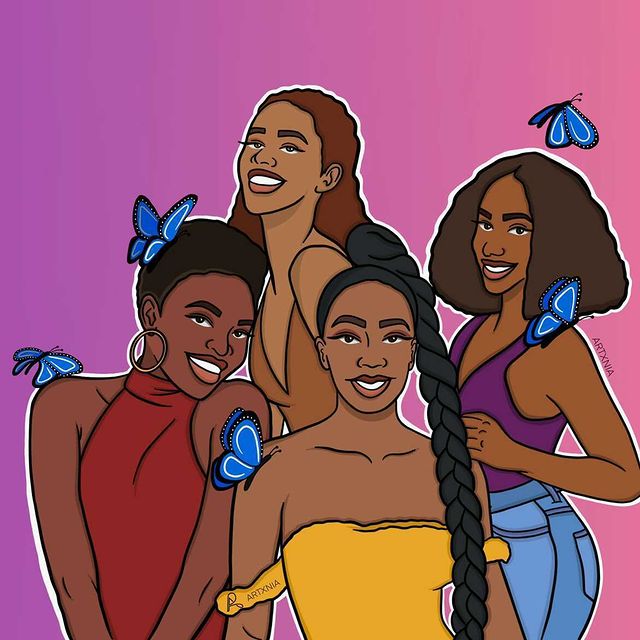 "The Black woman is art; a perfect expression of pain, struggle, strength and beauty. With this piece I wanted to highlight the epitome of joy and highlight the essence and immense beauty of black women," says Nia, "The mission behind the By & For project really resonated with me and I'm so grateful to have had the opportunity to be involved! Contributing to this amazing project has definitely helped me grow my portfolio. I've been trying to push myself and draw more dynamic group pieces and this was the perfect opportunity for me to do so."
Learn more about Nia and her artwork at niaasemota.webflow.io and follow her artwork on Instagram. Check out the coloring book she created for Black Girls CODE here!
---
This piece is part of Breakthrough's program By & For; An initiative to amplify the lived experiences of creative girls and gender non-conforming youth of color in authentic, nuanced, and respectful ways, and provide them with platforms to share their own creative work, on their own terms. Support By & For here.