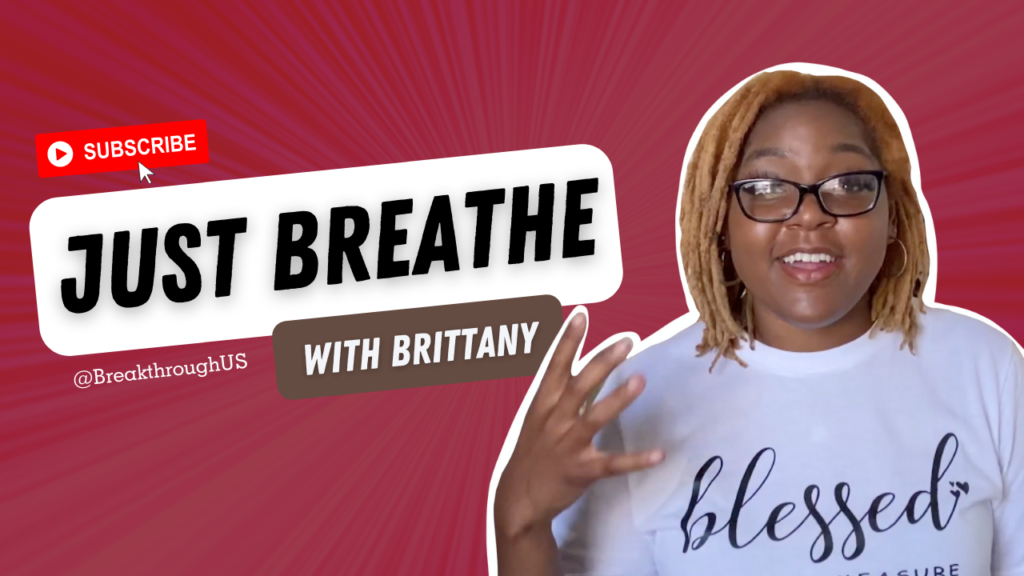 Don't Forget to "Just Breathe"
We kicked off this February with the final episode of our wellness series, Just Breathe, with host Brittany Armstrong. In this episode, Brittany shares three of her favorite healthy snacks, including a green juice, a green smoothie, and a mixed greens salad. Check out the recipes here!
In this series, Brittany also shared her mindfulness practices, her tips to combat holiday stress, and how to set S.M.A.R.T. goals. Below, we've highlighted three of our favorite tips from Just Breathe: 
1. Know Thy Calendar
In episode two, How to Combat Holiday Stress, Brittany suggests that one of the best ways to stay stress-free during the holiday season is to prepare ahead of time. Brittany, who comes from a large family, is an expert at planning in advance: "I have six siblings and ten nieces and nephews. Knowing that, I start brainstorming for gifts early! I pay attention to their hobbies, likes, wants, and secretly notate them in my head or sometimes [place them] in my Amazon cart." Take note! And watch the full episode here.
2. Set Relevant Goals
In the third episode, Brittany takes us through the helpful acronym, S.M.A.R.T., when it comes to setting goals. "The R in Smart stands for Relevant!" Brittany goes on to explain the importance of setting goals that are actually relevant to what you'd like to achieve. Check out what the other letters in S.M.A.R.T. stand for here.
3. 16-Second Breathing Exercise
Last but not least is Brittany's 16-Second Breathing Exercise. "I developed this practice after looking for a quick fix for anxiety in the hospital… It was hard to do my usual hour-long meditations, so I found that this helped me relax quickly and when needed." Check out the breathing exercise here. 
Be sure to watch all of the episodes of Just Breathe here.