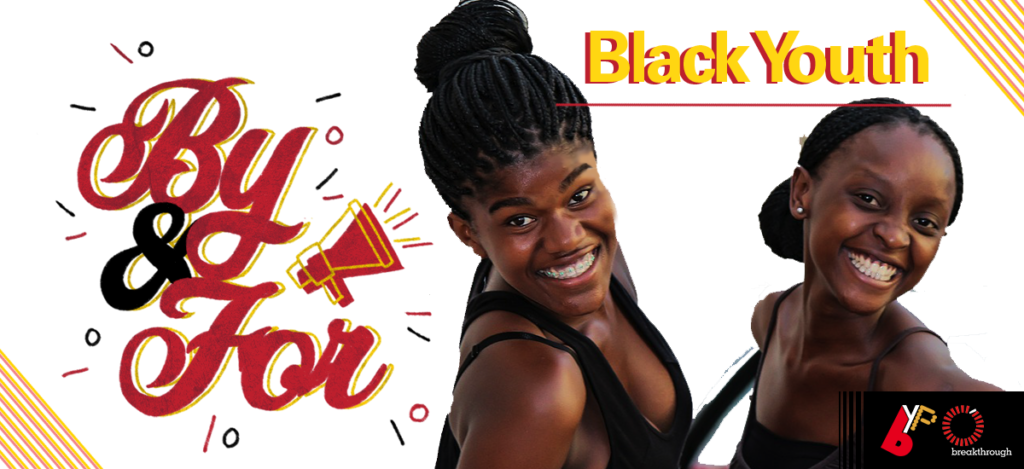 Welcome to By & For: Black Youth!
Since 1999, Breakthrough has been at the vanguard of harnessing the power of media, arts and tech to spark radical culture change. Working in the U.S. and India, we have used pop culture vehicles like music videos, video games, and stand up comedy to promote human rights at the intersection of gender equity, racial justice, LGBTQ+ rights, immigrant rights, and child and adolescent rights around the globe.
With the launch of our By & For: project—a multimedia initiative to uplift the lived experiences and liberation dreams* of girls and gender non-conforming youth of color from across the United States and Puerto Rico—we are joining forces with partner content creators to expand on that mission on a new scale.
This month, we are partnering with the Black Youth Project, an esteemed platform that highlights the voices and ideas of Black millennials, to launch By & For: Black Youth, a written series documenting the issues affecting Black girls and gender non-conforming youth.
Each Month, Breakthrough columnist Gloria Oladipo will publish a piece in the series alongside BYP Managing Editor Amber Butts. Both essays will be hosted on each platform, inviting a wide and diverse audience into the conversation.
Who are the Black women and gender non-conforming artists changing culture for the better today? Why must the mental health field take race and gender more seriously? How is climate change a racial justice issue?
Help us answer these questions and more by joining the movement By & For: Black Youth. Read Gloria's first article about womxn writers who inspire her, and Amber's about Black grief, and follow us on Facebook (Breakthrough / BYP), Instagram (Breakthrough / BYP) and Twitter (Breakthrough / BYP), and by subscribing to our newsletters (Breakthrough / BYP).